RICHMOND, Va., Oct. 13 (UPI) -- Donald Trump's campaign pulled out of the battleground state of Virginia on Thursday, all but conceding defeat -- and 13 electoral votes -- to Hillary Clinton.
The decision comes as Trump's path to 270 electoral votes has narrowed, with his campaign identifying a four-state strategy that would deliver him the presidency if he can run the table.
Unlike neighboring North Carolina, Trump's campaign did not view Virginia as a state crucial to Trump's path to 270 electoral votes, The Wall Street Journal reported. The campaign will instead devote the Virginia resources to other crucial swing states.
Polls showed Trump trailing badly in Virginia. The Real Clear Politics polling average favored Clinton by 9.4 percentage points.
NBC News reported Trump's campaign is now focused almost exclusively on four states: Florida, North Carolina, Ohio and Pennsylvania. If Trump were to win those four states, plus hold the remainder of Mitt Romney's states in 2012, Trump would score a narrow Electoral College victory, earning 273 electoral votes. Losing any one of those four states -- or virtually any other state, for that matter -- would cost him the election.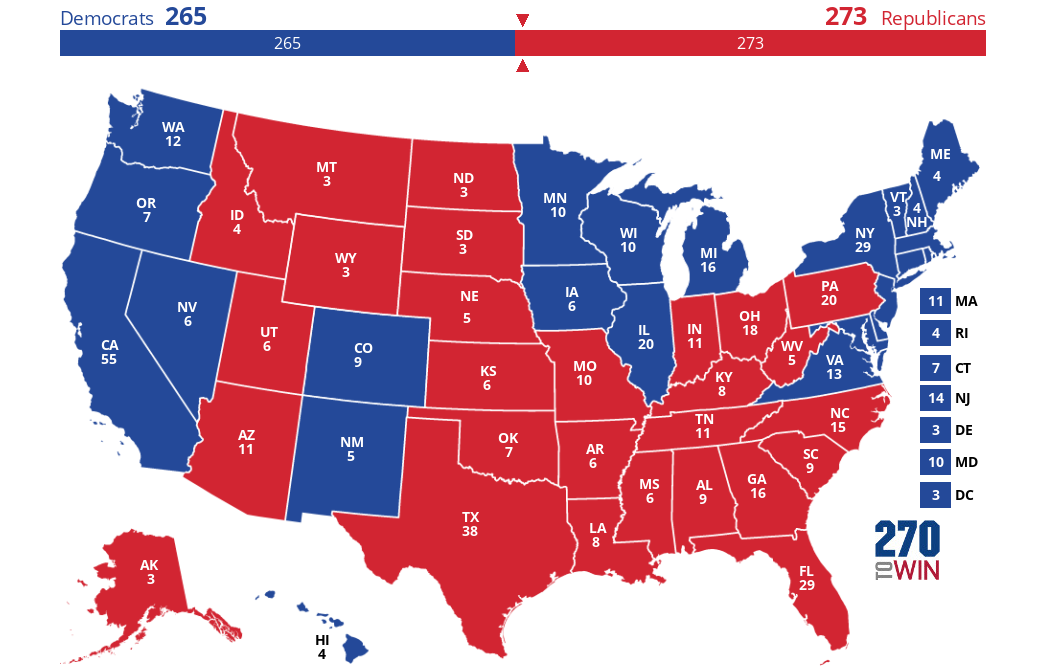 Click the map to create your own at
270toWin.com
Once considered a linchpin in the Republican "Southern strategy" playbook, thanks to demographic shifts, Virginia has turned into increasingly friendly territory for Democrats. Virginia has seen an outsized growth in Hispanic, black and Asian populations, making it a much more competitive state than others south of the Mason-Dixon Line.
President Barack Obama won the state in both 2008 and 2012. Prior to that, it had steadily voted Republican in presidential elections.
Trump's decision leaves Virginia as the rare bird in a presidential election -- a swing state where voters do not have to endure the aerial assault of relentless television commercials slamming one candidate or the other. Clinton's team, confident of victory, largely stopped spending money on television ads in the state earlier this summer.