WASHINGTON, May 5 (UPI) -- America's Uncle Joe Biden got to participate in what was easily one of the highlights of Saturday's White House Correspondents Association dinner.
Zooming around in a lemon yellow Corvette, the vice president and his television counterpart Julia Louis-Dreyfus (in character as Veep's Selena Meyer) sneak ice cream from the White House kitchen, call up Speaker of the House John Boehner and get matching "45" tattoos to commemorate their presidential ambitions.
The video, which preceded President Barack Obama's punchy speech and host Joel McHale's somewhat less well-received routine, was one of the more memorable moments of the evening.
And Monday morning at a Cinco de Mayo breakfast at the vice presidential residence, Biden made it clear he'd enjoyed making the video as much as the crowd enjoyed watching it.
"I just wish I could have kept that Corvette," he said. And who could blame him?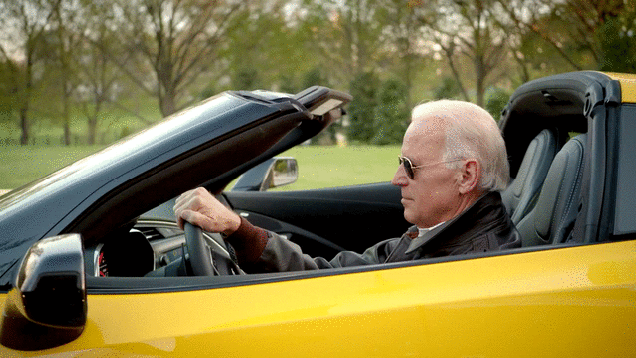 Here's the whole thing: