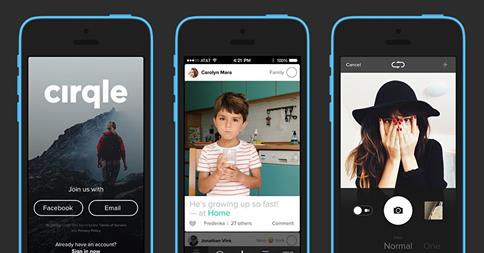 With tons of new social media applications constantly coming to the forefront, how do we decide which ones we should care about? Well… honest reviews like these are a good place to start, but it should ultimately come down to the innovation of the app as well as the overall user experience and ease of use it provides.
With that being said let's talk about one of the newest, exciting iOS applications currently available for download at the Apple store: Cirqle
What is Cirqle?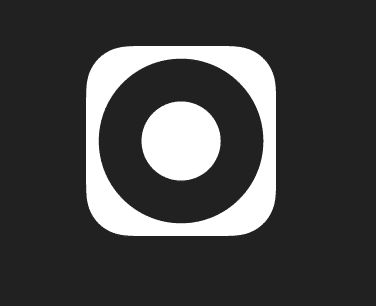 With so many media sharing platforms available it can be a little burdensome managing so many applications. Introducing Cirqle, an app designed to turn all of your existing media sharing applications into one hassle-free app.
How Cirqle Works
Instead of visiting all of your social media sites to check out the latest pics from the weekend, you can see them all seamlessly with Cirqle.
Using the Cirqle application, users will connect to their friends and followers on mainstream social media sites like Facebook, Twitter, and even email. Once connected, you can modify these "Cirqles" containing embedded media to be shared to your specified audience.
You can create albums for special occasions, location, or whatever floats your boat.
My Experience
After a quick and effortless download I had zero issues jumping in and using the app to its full potential. The user experience was absolutely effortless and the user interface was simple to learn and instantly apply. The app is visually stunning even on the small iPhone screen.
In a matter of seconds I was creating Cirqles for my family to showcase my daughters first steps and Cirqles to my bands fans showcasing new songs and upcoming concert dates. My pictures looked vibrant and colorful and my videos looked beautiful in the app. This experience was truly social media made more interesting!
As a blogger, one of my favorite features is their embed options. You can create amazing galleries and embed them into your blog, tumblr, etc.
Check out the example below:
Don't Get it Twisted
Cirqle isn't just for photos, you can share videos as well! Literally, you can shoot stories moment by moment. You can subscribe to other peoples stories. Say for example, you're into drones. You found a really cool Drone cirqle that you subscribed to, you can go ahead and share your own drone videos with that community. You can't do that with Facebook, Instagram, or Pinterest.
You can even control who sees your Cirqle, you know, just in case you have any naked pictures of celebrities.
Come Full Cirqle
With a seemingly endless amount of apps available in the Apple and Google Play Store, it's easy to download a useless, poorly designed application. I don't know about you, but I'm very quick to remove useless apps from my phone. Cirqle does NOT fall into this category. This is clearly an app to watch. I am personally excited to see this app develop further as more and more users hop onboard. Android users can stop crossing their fingers as an app will become available in the Google Play Store very soon.
Pros:
Visually stunning
Absolutely free
Media sharing made ridiculously simple and efficient
Great user experience
Simple user interface
Cons:
Currently not available for Android platforms.
To download Cirqle, you can find it on the iTunes store here.
(The post Cirqle: What Google+ should have been appeared first on KnowTechie.)