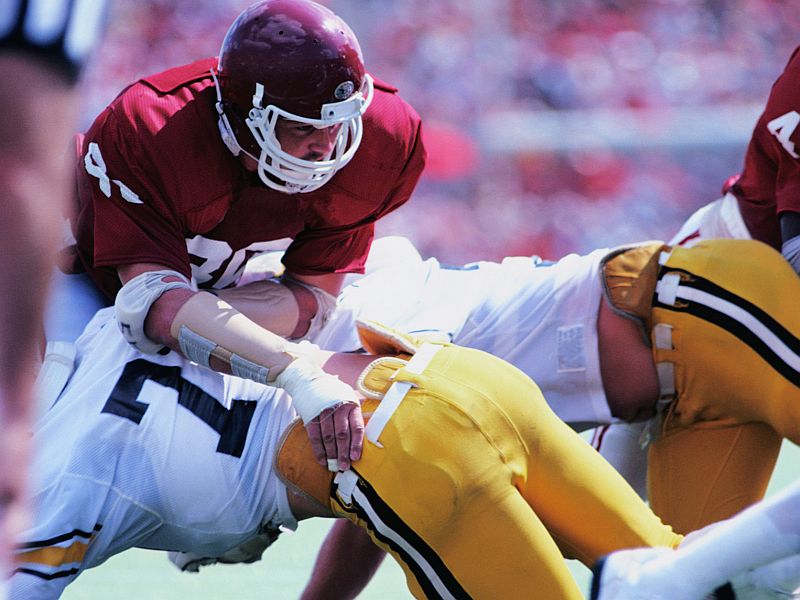 SATURDAY, Oct. 27, 2018 -- Athletes may be less likely to suffer concussions if they carry a gene linked to the learning disorder dyslexia, a new study suggests.
Researchers looked at the concussion history of 87 football players at Penn State University. They also checked the players for certain genes.
The findings suggest that "genotype may play a role in your susceptibility for getting a concussion," said co-corresponding author Dr. Hans Breiter. He's a professor of psychiatry and behavioral sciences at Northwestern University Feinberg School of Medicine, in Chicago.
"In dyslexia, you tend to have less-defined wiring for processing spoken and written language," Breiter said in a university news release. "Dyslexics have a problem with that. Their wiring is more diffuse in this system. Future studies could directly test if diffuse wiring is better able to absorb a shockwave than clearly defined wiring."
One of the genes examined is the KIAA0319 gene, which everyone has in one of three combinations: CC, CT or TT. Previous research has linked the CC version with dyslexia, a reading disability, the researchers said.
Players with the CC version were less likely to have had a concussion than those with the other two versions, according to the study conducted between 2015 and 2017.
The study cannot prove a causal relationship. Still, "if replicated, this information may be important to parents," Breiter suggested.
Study co-author Amy Herrold said the finding raises this question: "Are there particular factors we can determine that put players at higher risk, and should those players be placed in sports that don't have the potential for head trauma?"
Herrold is a research assistant professor of psychiatry and behavioral sciences at Feinberg.
The researchers said this is the first time that KIAA0319 has been looked at in concussion research. The gene could affect how neurons respond to head impacts or are repaired after an injury, they noted.
The findings were published online Oct. 23 in the Journal of Neurotrauma.
More information
The American Academy of Family Physicians has more on concussion.
Copyright © 2018 HealthDay. All rights reserved.