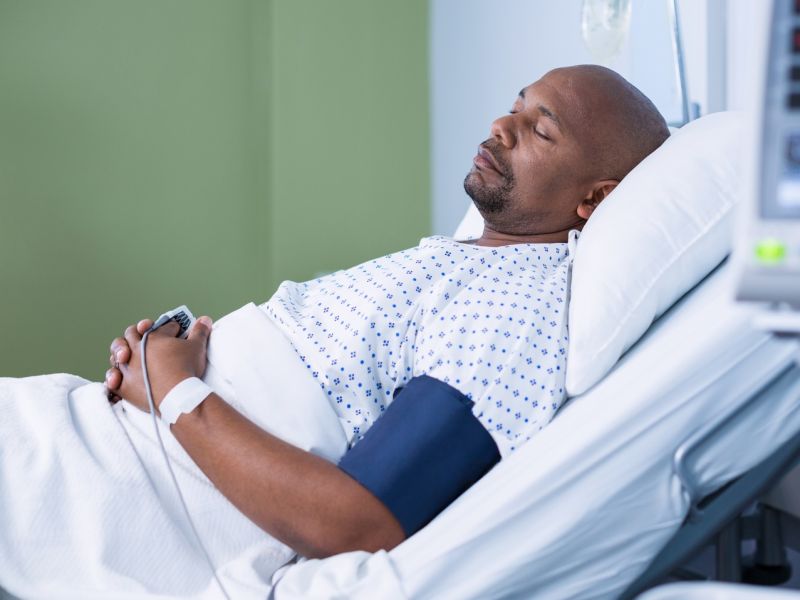 MONDAY, Oct. 15, 2018 -- Despite a flood of news reports on the opioid crisis, many people still want the potentially addictive painkillers after surgery, a new survey suggests.
The survey, of more than 500 patients scheduled for surgery, found that more than three-quarters expected to get opioids afterward. Most also thought opioids were the most effective treatment for post-surgery pain.
But experts said that while the drugs do ease pain in the short term, they are not the only option -- or necessarily the best one.
Prescription opioids -- which include painkillers like OxyContin, Vicodin and codeine -- carry a risk of breathing suppression, overdose and possible addiction.
But even their more mundane-sounding side effects can be significant, said Dr. Asokumar Buvanendran, who chairs the American Society of Anesthesiology's Pain Committee.
The drugs can cause constipation, nausea and vomiting, he said -- which are not trivial matters, particularly for older people with medical conditions.
So surgery patients should discuss all their pain relief options with their doctor, and balance the benefits against the risks, said Buvanendran, who was not involved in the new study.
"For more severe acute pain, opioids are effective," he said. "But the question is, are they the best choice for your surgery?"
After years of skyrocketing, prescriptions for opioids have been declining in the United States since 2012, according to the U.S. Centers for Disease Control and Prevention.
Recently, concern has focused on the rising rate of overdose deaths from illegal opioids -- namely, heroin and illicitly made synthetic fentanyl.
Still, in 2017, doctors wrote almost 58 opioid prescriptions for every 100 Americans, the CDC says. And nationwide, about 40 percent of opioid overdose deaths involved a prescription drug.
Various medical groups say doctors should prescribe opioids sparingly for acute pain -- including after surgery. That means prescribing just a small number of pills -- usually a three-day supply or less -- at the lowest dose possible, according to the CDC.
For the latest study, researchers surveyed 503 adults undergoing surgery at their hospital. The procedures including knee or hip replacements, and back, abdominal or ear/nose/throat surgeries.
Overall, 77 percent said they expected to get opioids, while 37 percent expected acetaminophen (such as Tylenol), and only 18 percent thought they'd receive ibuprofen (such as Motrin).
Most patients also believed opioids were the best way to manage post-surgery pain -- including 94 percent of those who expected to receive the drugs.
Dr. Nirmal Shah presented the findings this weekend at the annual meeting of the American Society of Anesthesiologists, in San Francisco.
"People naturally want the most effective pain treatment, and they often assume that means opioids," said Shah, an anesthesia resident at Thomas Jefferson University Hospital in Philadelphia.
But, he said, the right pain management depends on various factors, including the type of surgery and patients' personal health and pain tolerance.
Opioids might help for a short time after surgery in the hospital, according to Shah. But ideally, he said, patients should be discharged with other pain-relief plans.
A second study presented at the meeting found that when it came to back surgery, patients on opioids seemed to fare worse.
In a review of nine studies, researchers found that patients prescribed opioids after surgery had more pain and gave lower ratings to their quality of life, versus those who used non-drug options -- such as exercise therapy.
And those who were using opioids for pain relief before surgery generally faced tougher recoveries: They tended to have a longer hospital stay after surgery, and were more likely to be readmitted to the hospital, compared with other patients.
In an earlier study, Shah said, his team found that relatively younger surgery patients were "more reluctant" to use opioids, while older patients had fewer reservations.
"That may be because the younger generation is more educated about the opioid epidemic," he speculated.
Yet, Buvanendran said, the side effects of opioids can be more dangerous for older patients.
Shah suggested that patients talk to their surgical team and their anesthesiologist about what to expect as far as pain, and what can be done about it during surgery, during their hospital stay, and after they go home. Findings presented at meetings are generally considered preliminary until they are published in a peer-reviewed journal. More information
The Mayo Clinic has more on pain relief after surgery.
Copyright © 2018 HealthDay. All rights reserved.