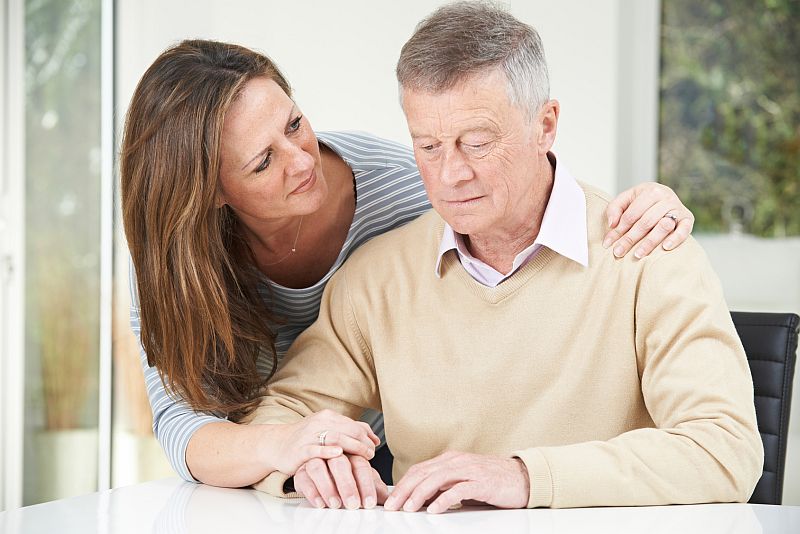 WEDNESDAY, Sept. 26, 2018 -- Almost $200,000 over the course of two years. That is the cost of the care that a family member typically gives a loved one with Alzheimer's disease.
That's according to a new study that attempted to put a price tag on the burden of the day-to-day help that millions of folks with the memory-robbing disease need for shopping, cooking, cleaning, eating, taking medicine and looking after their well-being.
"The costs of caregiving depend on the needs of the [patient], and median costs range between $144,000 to over $200,000 over the course of two years," said study author Norma Coe. She's an associate professor of medical ethics and health policy at the University of Pennsylvania in Philadelphia.
More than 35 million Americans provided care to someone aged 50 or older in 2015, but the real costs of this so-called informal care aren't really clear, the researchers said.
When these costs are usually taken into account, researchers multiply the hours of care by the wage that paid home health care workers would earn. But this falls short of the real-world costs of care given by family members.
That's because family caregivers often give up activities such as leisure time or jobs, the study authors explained.
These costs totaled at least $277 billion in 2011, Coe said. "As baby boomers age and policies shift long-term care towards the community, these costs will likely rise substantially," she added.
For this study, Coe and her colleagues looked at the costs to daughters between the ages of 40 and 70 who would be taking care of their mother in the near future.
The researchers specifically studied different scenarios of the mothers' health. These included mothers who were healthy, those who had difficulty with daily activities, those with memory loss, those who had difficulty with daily activities and had memory loss, and moms who needed constant care.
For mothers who had memory loss but no difficulty preforming daily activities the researchers estimated the cost over two years at $163,000.
The costs of caring for someone who had difficulty with daily activities was $167,000 over the same period.
When memory problems were combined with difficulty with daily activities, however, the costs of caregiving actually dropped to $144,000, the researchers found.
But when a mother cannot be left alone for more than one hour, costs increased to more than $200,000, Coe's team reported.
The average cost of a semi-private bed in a nursing home in 2017 was $85,775, which suggests that two years of nursing home care would cost $171,550, the study authors explained.
"As we move away from institutional care, it is important to remember the costs to the family and informal caregivers," Coe said. "Caregiving involves significant costs, in line with the costs of a nursing home."
Keith Fargo, director of scientific programs and outreach at the Alzheimer's Association, said Alzheimer's disease is exceptionally demanding for caregivers and the scope of the problem is likely to get worse.
"Our best estimate is that there are 5 million Americans with Alzheimer's and lots of caregivers for those folks," Fargo said. "And when you project out to 2050, that's going to increase to 13.8 million."
People caring for someone with Alzheimer's need training and time off from giving care, he said. Support can include adult daycare and workplace policies that can help caregivers continue to work while they're providing care, Fargo said.
Giving care can go on for many years, and caregiving can become more demanding over time, he said.
People need to start thinking about the cost of caring for someone with Alzheimer's and how to manage before it happens, Fargo said. They should consider long-term care insurance and options for care in their community, he suggested.
"People should look at these options before it's too late," he said. "No matter how you slice it or dice it, it's very expensive."
In the study, Coe and colleagues used data from the Health and Retirement Study, conducted by the University of Michigan.
The report was published online recently in the Journal of the American Geriatrics Society.
More information
Visit the Alzheimer's Association for more on caring for someone with Alzheimer's.
Copyright © 2018 HealthDay. All rights reserved.