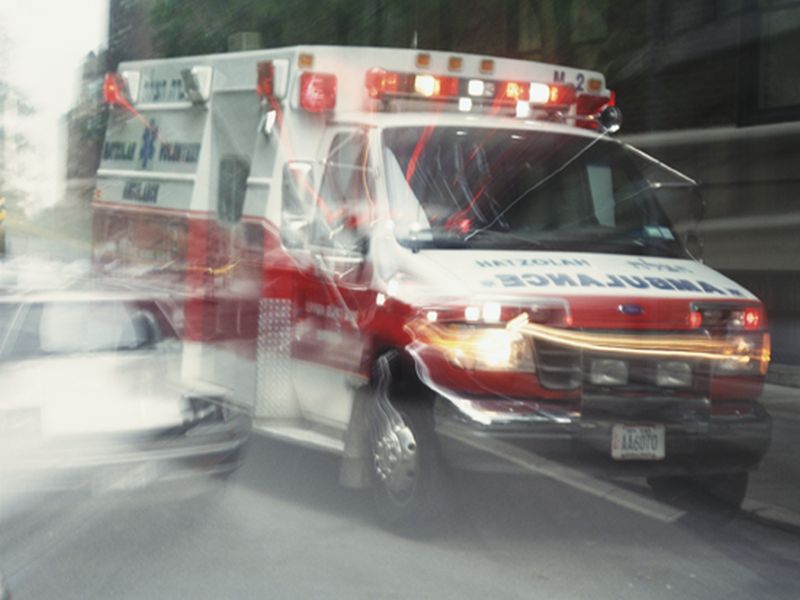 THURSDAY, Aug. 30, 2018 -- A new report on thousands of opioid overdose deaths across 11 states finds the problem is increasingly complex, but more can be done to stop it.
The report, from the U.S. Centers for Disease Control and Prevention, looked at nearly 12,000 fatal opioid overdoses occurring between July 2016 and June 2017 in states across the Northeast, the Midwest and the West.
"Most states were simultaneously struggling with a complex mix of prescription and illicit opioid deaths," reported the team led by Christine Mattson, of the CDC's National Center for Injury Prevention and Control.
Her team found that, of the total fatal ODs, nearly six out of 10 (58.7 percent) involved illicit "street" drugs such as heroin or fentanyl. About 17 percent of the deaths involved prescription opioids such as Oxycontin, Vicodin and the like, while 18.5 percent involved a mix of prescription and illicit drugs.
Sometimes, non-opioids entered the mix, and the resulting combinations were often deadly, Mattson's group noted.
For example, half of all the "prescription only" overdose deaths also involved a benzodiazepine such as Xanax or Valium.
"Benzos" are "known to depress the central nervous system and increase the risk of overdose and death," the CDC authors noted. The researchers believe interventions that help stop getting this drug mix into the hands of users might go a long way to curbing fatal ODs.
Another potentially deadly combo: Opioids used with the anti-seizure medication gabapentin. Recent reports are suggesting that "combined use of gabapentin and opioids might be an indicator of high-risk opioid misuse," Mattson's team said.
But there were other risk factors raising the odds of a deadly overdose. The study found that in one of every 10 cases, the deceased had been released from jail, prison or other detention facility in the past month.
Here, too, is another key area where preventive measures might save lives, the CDC report said. The researchers pointed to the case of Rhode Island, which recently expanded enrollment in a medication-assisted treatment program for incarcerated persons. After that move, Rhode Island saw "a 60 percent decrease in post-incarceration overdose deaths," according to the report.
Finally, even though bystanders were nearby in 44 percent of opioid overdose deaths, the "rescue" medication naloxone (Narcan) was only used in 4 percent of deaths linked to illicit drugs, and less than 1 percent of incidents involving prescription opioids.
That's a red flag for New York City emergency room physician Dr. Robert Glatter, who's seen the ravages of the opioid addiction epidemic firsthand.
"The use of naloxone is an essential element of care after an opiate overdose that is proven to save lives," he said. "It reverses the effects of the opiate and its effects on breathing. It's easy to administer and can even be delivered intranasally."
He said states need to do all they can to make naloxone more available.
"It's critical to have Narcan available in the home or rehab setting for anyone who was recently treated for an opiate overdose, or who may be at risk of an overdose," he said.
He also applauded programs like the one used in Rhode Island -- either before or after an overdose.
"Medication-assisted treatment is a validated and effective approach to improve long-term outcomes after nonfatal overdose," Glatter said. The intervention "reliably treats withdrawal symptoms, which includes follow-up care in a 'bridging' clinic, to monitor ongoing care."
Dr. Harshal Kirane directs addiction services at Staten Island University Hospital in New York City. He agreed with Glatter that the CDC report "reveals two key areas of pressing concern: limited access to addiction care and limited community engagement in overdose education and naloxone distribution."
"Expanding access to effective addiction treatment and resources for naloxone distribution are vitally important," he said.
The report was published Aug. 31 in the CDC's Morbidity and Mortality Weekly Report.
More information
For more on opioids, visit the U.S. National Institute on Drug Abuse.
Copyright © 2018 HealthDay. All rights reserved.