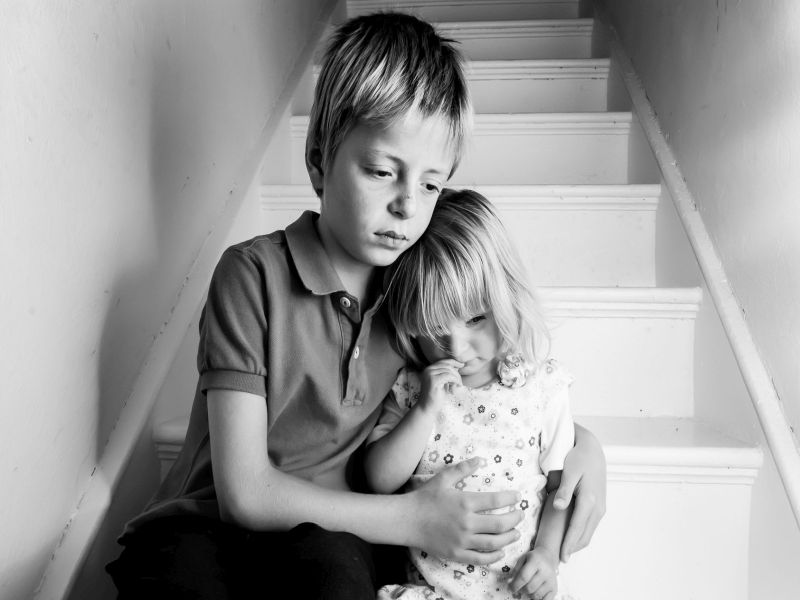 FRIDAY, June 29, 2018 -- Good relationships between siblings can help them cope with conflicts between their parents, a new study finds.
The research included 236 families with a mother, father and at least two children who weren't twins. The children were between ages 12 and 14, and most of the families were white and middle-class.
"Most children not only grow up with a sibling, but spend more time interacting with siblings than with any other family member," said study leader Patrick Davies, a professor of psychology at the University of Rochester in New York. Children in the study observed their parents discussing topics of disagreement, and they reported on their distressed responses then, and one year later. Researchers found that teens who had good relationships with their siblings had less distressed responses, though they only found an association, rather than a cause-and-effect link.
The study was published recently in the journal Child Development.
"We showed that having a good relationship with a brother or sister reduced heightened vulnerability for youth exposed to conflicts between their parents by decreasing their tendencies to experience distress in response to later disagreements between their parents," Davies explained in a journal news release.
The researchers noted that because most of the families in the study were white and middle-class, the findings may not apply to families of other races or levels of wealth.
Still, "relationships with siblings protected teens whether we defined a good bond as one that included warmth and problem-solving skills or one that had low levels of destructive conflict or disengagement," said study co-author Meredith Martin, an assistant professor of psychology at the University of Nebraska-Lincoln.
"Strengthening sibling relationships may not only directly foster children's psychological adjustment, but also offer new approaches to counteracting the risks associated with experiencing hostility and unresolved conflicts between parents," she said.
More information
The American Academy of Pediatrics has more on family dynamics.
Copyright © 2018 HealthDay. All rights reserved.