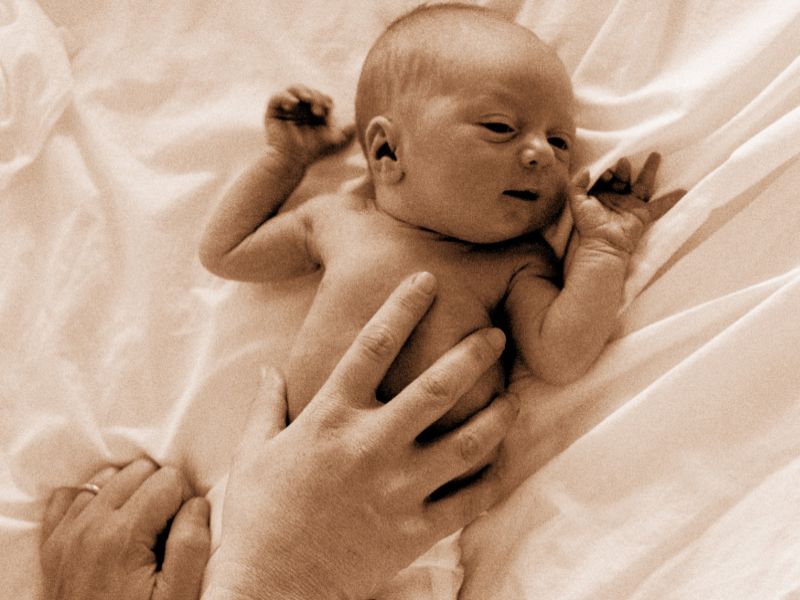 FRIDAY, June 15, 2018 -- A number of infection control measures need to be taken when giving "kangaroo care" to premature babies in the neonatal intensive care unit, researchers say.
This approach -- which involves meaningful touch and skin-to-skin contact between parents and babies -- is increasingly encouraged in hospitals to aid the infant's development.
However, the staff at a children's hospital in Michigan noted that skin-to-skin care led to an increase in Staphylococcus aureus infections among newborns. So, officials there introduced a three-part program to reduce those infections.
"We know that skin-to-skin care and meaningful touch are good for the baby, but the increase in infections showed how this type of caregiving can carry a risk," said lead researcher Gwen Westerling. She's an infection preventionist at Spectrum Health Helen DeVos Children's Hospital in Grand Rapids.
The three measures are:
Increased awareness of hand hygiene,
Mandatory staff education about S. aureus, and
Parent skin cleansing prior to skin-to-skin contact.
In the first year after the measures were introduced, 20 babies in the small-baby unit developed S. aureus infections, compared with 59 the year before, according to the report.
The findings were presented Thursday at the annual meeting of the Association for Professionals in Infection Control and Epidemiology, or APIC, in Minneapolis.
"The results demonstrate that interventions even as simple as cleaning the skin prior to care can drastically improve infection rates," Westerling said in an APIC news release.
Research presented at meetings should be considered preliminary until published in a peer-reviewed journal.
More information
The March of Dimes has more on kangaroo care.
Copyright © 2018 HealthDay. All rights reserved.