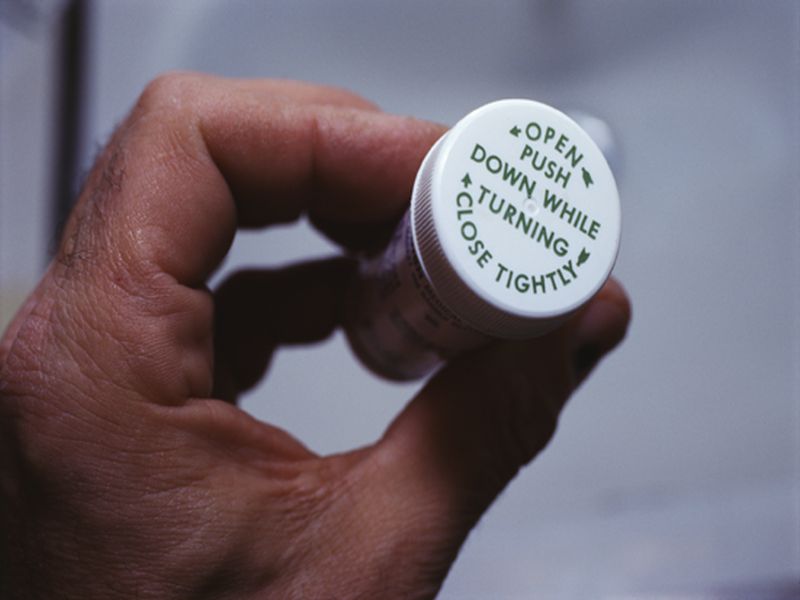 TUESDAY, June 12, 2018 -- Drugs taken by more than one-third of U.S. adults have depression as a possible side effect, a new study reveals.
These medications include blood pressure drugs called beta-blockers, hormonal contraceptives and pain medications, researchers said.
And they're used by 37 percent of Americans, according to the study of 26,000 adults.
"The use of multiple medications associated with a potential risk for depression or suicidal symptoms is increasing and may be contributing to the growing problem of depression," said lead researcher Dima Mazen Qato.
Suicide rates are climbing in the United States, and doctors are facing treatment-resistant depression, too, said Qato, an assistant professor at the University of Illinois College of Pharmacy.
For the study, she and her colleagues collected data on men and women who took part in the U.S. National Health and Nutrition Examination Survey between 2005 and 2014.
The team found that use of three or more depression-linked prescription drugs increased from 7 percent in 2005 to 10 percent in 2014.
In addition, use of drugs with suicidal symptoms as a possible side effect rose from 17 percent to 24 percent during the 10-year study period, Qato said.
The likelihood of reporting depression was significantly higher among adults using multiple medications, she noted.
For example, 15 percent who took three or more of these drugs reported depression, compared to 7 percent who took only one drug with ties to the mood disorder, Qato said.
Qato added the pattern persisted among antidepressant users and nonusers.
Besides blood pressure drugs such as metoprolol and atenolol, medications that can lead to depression include gabapentin (Neurontin), an anti-seizure treatment also used for shingles. Others are proton pump inhibitors such as Prilosec; pain medications including ibuprofen (Advil, Motrin) and hydrocodone; and sex hormones like estradiol, the study noted.
Most are prescription drugs, but some are available over the counter, Qato said.
About 15 percent of adults are thought to use five or more prescription medications simultaneously, the researchers said in background notes.
And nearly 5 percent of U.S. adults are estimated to have depression symptoms. But little research has looked at the role commonly used medications may play in its development.
This study does not prove medications with depression as a potential side effect actually cause the disorder or increase suicidal risk.
Still, the findings highlight the role that increasing "polypharmacy" -- use of multiple medications -- may have on the burden of depression in the United States, Qato said.
Dr. David Roane, chairman of psychiatry at Lenox Hill Hospital in New York City, offered this advice:
"People suffering from depression would do well to have an evaluation by a physician or a psychiatrist who is aware of all of the medical and pharmacological association with depression so they can be aware of things that might be contributing to the depression," he said.
Roane cautioned, however, "that while a medication may contribute to depression, stopping the drug is not going to be enough to treat the depression. They still have to be treated for depression." He was not involved with the study.
Doctors should consider the risk of depression before prescribing drugs, especially if patients take more than one medication tied to depression, Qato said.
"For some patients, this may involve revising their medication regimen before initiating an antidepressant or psychotherapy," she said.
The report was published Tuesday in the Journal of the American Medical Association.
More information
Visit the U.S. National Institute of Mental Health to learn more about depression.
Copyright © 2018 HealthDay. All rights reserved.