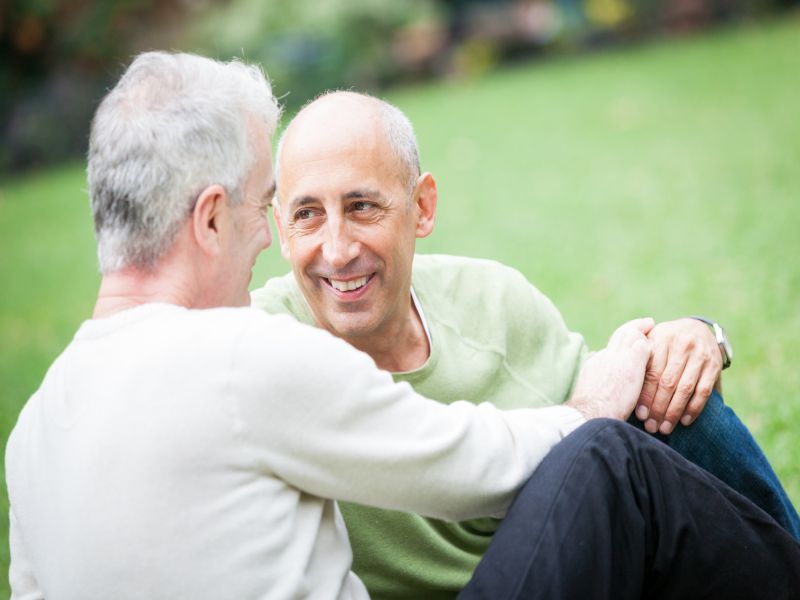 WEDNESDAY, May 23, 2018 -- Laws in a dozen U.S. states say it's okay to deny services to same-sex couples due to religious objections. But new research finds such legislation could lead to mental distress to lesbians and gays living in those states, not just those personally discriminated against.
Boston University researchers concluded such laws were tied to a nearly 50 percent increase in the proportion of sexual minority residents reporting mental distress.
"We are at a turning point with laws permitting the denial of services to same-sex couples in the United States," said study lead author Julia Raifman. She's an assistant professor of health law, policy and management.
"This study provides evidence that laws permitting the denial of services to same-sex couples harm the health of sexual minority adults without benefiting the health of heterosexual adults," Raifman said in a university news release.
Same-sex marriage was legalized in the United States in 2015. Since then, 12 states have passed religious refusal laws, allowing residents to refuse to bake wedding cakes, facilitate adoptions, issue marriage licenses or provide other services to same-sex couples based on religious or moral grounds.
The U.S. Supreme Court this summer will issue its ruling on one such case, Masterpiece Cakeshop v. the Colorado Civil Rights Commission.
The case involves a Colorado baker who refused to design a custom wedding cake for a gay couple. The decision could have implications for states with religious refusal laws and the 21 states with laws that protect sexual minorities from discrimination.
For this study, researchers analyzed survey data on adults ages 18 to 64 living in three states that implemented religious refusal laws: Utah, Michigan and North Carolina. They specifically looked at self-reported mental distress, including stress and depression.
The researchers also identified six demographically similar states that do not have religious refusal laws. Utah was compared to Idaho and Nevada. Michigan was compared to Ohio and Indiana. And North Carolina was compared to Virginia and Delaware.
In all nine states, 23 percent of adults who identified as gay, lesbian, bisexual or unsure of their sexual orientation reported mental distress in 2014. The same was true for nearly 13 percent of straight adults.
Two years later, the percentage of sexual minority adults struggling with mental distress rose by more than 10 percent in Utah, Michigan and North Carolina. But mental distress among heterosexuals in these states rose by less than 1 percent.
In the comparison states, mental distress among LGBT -- lesbian, gay, bisexual and transgender -- adults rose by just 1.3 percent, and distress among heterosexuals in these states rose by 1 percent, the study found.
The researchers calculated that LGBT adults in Utah, Michigan and North Carolina had a 46 percent surge in the rate of mental distress relative to sexual minority adults in the six control states.
This significant increase in mental distress after the laws' implementation suggests the legislation has widespread repercussions, Raifman and colleagues said. Only an association was seen in the study rather than a cause-and-effect link.
"State laws that permit discrimination against sexual minorities may affect whether others perceive and treat sexual minorities as equal citizens and whether sexual minorities perceive themselves as equal citizens," the authors wrote.
Media coverage of discrimination resulting from such laws may also affect their "impact on sexual minority mental health," they said.
The study was published May 23 in JAMA Psychiatry.
More information
The American Civil Liberties Union provides more on discrimination and religious refusal laws.
Copyright © 2018 HealthDay. All rights reserved.