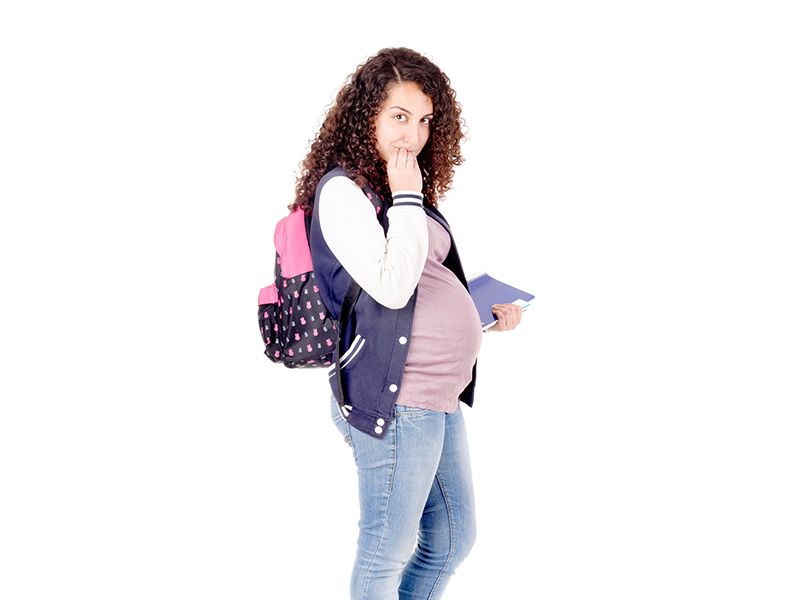 TUESDAY, April 17, 2018 -- Pregnant teens should receive some state support as long as they meet certain conditions, such as taking parenting classes, many American adults believe.
That's the finding of a poll of more than 2,000 adults nationwide with children under age 18.
"Teen pregnancy can lead to unexpected challenges that many families may not be able to meet on their own," said Sarah Clark, co-director of the C.S. Mott Children's Hospital National Poll on Children's Health from the University of Michigan.
"The adults we polled are parents themselves; they prioritize the health of the pregnant teen and the baby and recognize that the cost of raising a child is substantial. The majority agree that the state has a role in supporting pregnant teens but are hesitant about assigning broad responsibility to the state," Clark said.
Most favor health-related support for pregnant teens and their babies. Fifty-two percent favor the state providing formula or car seats, and 42 percent think the state should provide baby supplies, as well.
The vast majority said pregnant teens who get state help should be required to attend prenatal visits (90 percent); take parenting classes (88 percent); agree to drug testing (85 percent); and finish high school (78 percent).
Seven of 10 respondents said pregnant teens should meet all four conditions in order to get state help.
Clark said young mothers may face obstacles such as lack of transportation to prenatal visits, or a lack of affordable day care while trying to finish high school.
"A thoughtful approach to implementing requirements for pregnant teens would be essential so that the consequences for failure to meet the requirements do not undercut their intended health and educational benefits," she said.
Fifty-six percent of respondents said parents of pregnant teens should be financially responsible, and 30 percent said community and religious groups -- not the state -- should take care of them.
While 9 out of 10 want states to do more to require financial support from the baby's father, far fewer felt their state should provide legal help for getting child support (53 percent) or paternity testing (44 percent).
More respondents said their state should provide adoption services (61 percent) compared with abortion services (26 percent).
More information
The American Academy of Pediatrics has more on teen pregnancy.
Copyright © 2018 HealthDay. All rights reserved.