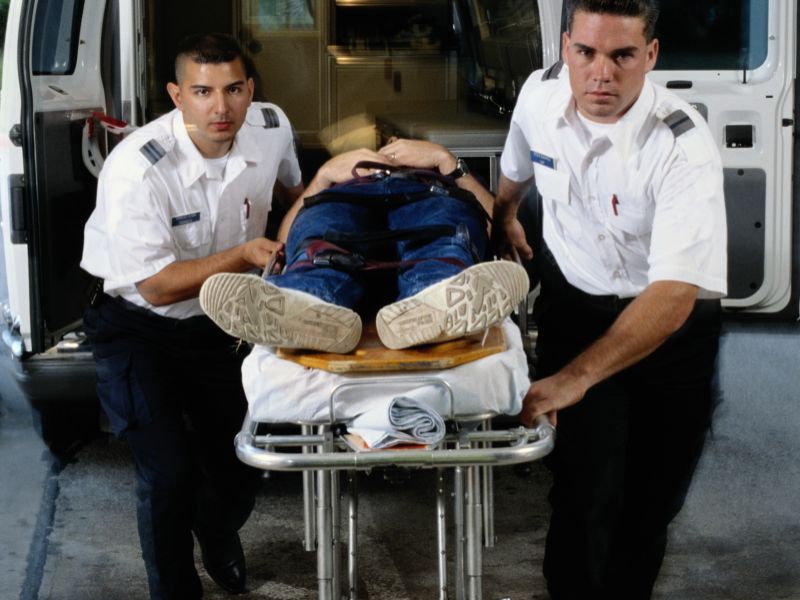 MONDAY, March, 26, 2018 -- Poverty may be fueling America's opioid crisis, a new study suggests.
Of the more than 515,000 Americans who have died from drug overdoses since 2006, most lived in poor areas where there were few job opportunities, researchers discovered.
It turns out that economic and social conditions appear to be driving the geographic differences in overdose rates, with some parts of the country bearing heavier burdens than others, said study author Shannon Monnat, an associate professor of sociology at Syracuse University in New York.
"The drug epidemic is a pressing concern among policymakers, but the media portrayal of the drug overdose epidemic has largely been that it is a national crisis, with the common refrain that 'addiction does not discriminate,' " Monnat said.
Although this is technically true, some places in the United States have much higher drug death rates than others, she said.
"Failure to consider the substantial geographic variation in drug-related mortality rates may lead to failure to target the hardest-hit areas," Monnat added.
John Auerbach, president and chief executive officer of the Trust for America's Health, agreed that until poverty and lack of job opportunities are recognized as risk factors, the drug epidemic will continue unabated.
"There is a strong correlation between drug use and overdoses and social and economic factors in the lives of people," said Auerbach, who wasn't connected to the study. "As we grapple with opioids, we have to think about more than just treatment and overdose, we also need to think about the social determinants of drug addiction and overdose."
According to the new report, the overall rate of overdose deaths in U.S. counties was nearly 17 deaths per 100,000 people. But the rate varied widely, depending on county.
In some counties, deaths from drug overdoses topped 100 deaths per 100,000, Monnat found.
Places where deaths were highest included clusters in Appalachia, Oklahoma, parts of the Southwest, and northern California.
The lowest death rates were seen in parts of the Northeast, the Black Belt in Alabama and Mississippi, Texas, and the Great Plains, Monnat said.
West Virginia had the largest difference between the highest and lowest death rates, she added.
Moreover, drug-related death rates were significantly higher in poorer counties and counties with high levels of family distress and in areas dependent on mining, Monnat said.
Counties with the highest levels of divorce, separation and single parenthood had an average of more than eight additional drug-related deaths per 100,000 than counties that had the lowest levels of these conditions, she said.
Overdose death rates were significantly lower in counties with a lot of churches, more recent immigrants and people who work for the government, Monnat added.
Overall, death rates did not differ between rural and urban counties. But some rural counties, especially in Appalachia, have the highest death rates in the country, the study found.
"We need to get real with ourselves about the U.S. drug problem," Monnat said. Simply saving the lives of those already addicted and treating addiction isn't going to solve the problem, she said.
Addressing poverty and social problems is important to reversing the tide of drug deaths, because they affect stress levels, health care, access to services and social support, Monnat said.
The problems that lead to addiction need to be acknowledged before this epidemic can be stemmed, she said.
The report was published March 26 in the American Journal of Preventive Medicine.
More information
Visit the U.S. National Institute on Drug Abuse for more on drug overdose deaths.
Copyright © 2018 HealthDay. All rights reserved.