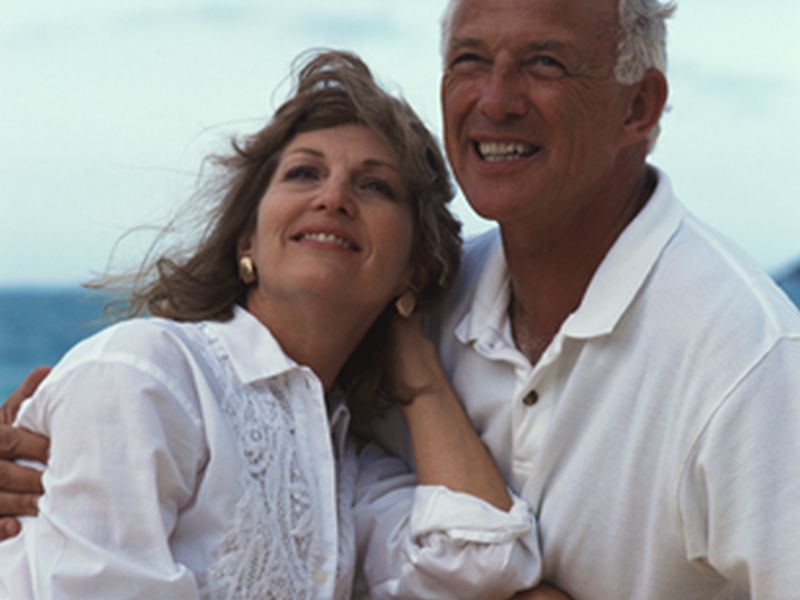 MONDAY, March 19, 2018 -- For many women in or past menopause, vaginal dryness is a recurring symptom. But a new report finds that several treatments work equally well -- regardless of their price tag.
"The fact that all three treatments [tested] -- vaginal estradiol tablets, a vaginal moisturizer and the lubricating gel we used as a placebo -- were able to reduce symptoms is great news for women, since it means that regular use of any of these treatments is likely to have benefit, whether the cost is $20 or $200," said lead author Dr. Caroline Mitchell. She's an obstetrician-gynecologist at Massachusetts General Hospital in Boston.
One ob-gyn unconnected to the new research agreed the findings are good news for women.
"Vaginal estrogen tablets and creams have become very expensive on many drug plans and for some patients they have become prohibitively expensive," noted Dr. Jennifer Wu, of Lenox Hill Hospital in New York City.
Wu advised that "in those cases, vaginal moisturizers and lubricants need to be considered."
The new study involved more than 300 women between the ages of 55 and 64 who had experienced moderate to severe vaginal itching, dryness, irritation or pain with sexual activity.
They were randomly divided into three treatment groups -- vaginal estradiol tablets, a vaginal moisturizer and the lubricating gel.
After three months of treatment, all three groups had similar improvements in their vaginal symptoms, according to the study published online March 19 in the journal JAMA Internal Medicine.
Speaking in a Mass General news release, Mitchell stressed that the issue can be problematic for many older women.
"The significant impact of vaginal discomfort on the lives of women is reflected by how quickly we were able to enroll more than 300 participants -- in less than a year," she said. "Women are desperate for some kind of intervention for these symptoms."
Indeed, "the overwhelming majority of women in our study were bothered by pain with sexual activity and earnestly wanted to help find a treatment for the many women bothered by this problem," said study co-author Dr. Susan Reed, from the department of obstetrics and gynecology at the University of Washington.
"More couples are remaining sexually intimate despite aging, and better therapies for vaginal discomfort need to be developed," Reed said in the news release.
Fortunately, the study findings "suggest that regular use of any one of these products may be helpful," said Mitchell.
Dr. Jill Rabin is co-chief of ambulatory care for Women's Health Programs at Northwell Health in New Hyde Park, N.Y. She wasn't involved in the study, but noted that -- given equal results -- women may choose treatment for vaginal dryness "based on price and convenience."
Rabin was also intrigued that the nonmedicinal lubricating gel worked as well as pricier pills or creams. "Is it the placebo effect, or are there properties in the gel that actually produced improvements in symptoms?" Rabin wondered.
More information
The Hormone Health Network has more on postmenopause.
Copyright © 2018 HealthDay. All rights reserved.