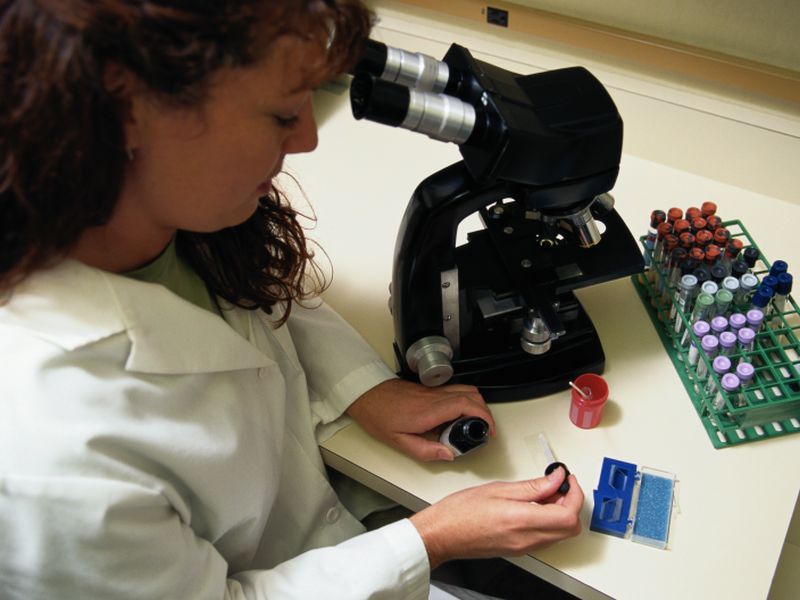 THURSDAY, Jan. 25, 2018 -- Medical advances have led to "enormous" progress in treatments for the leading type of lung cancer, a new report shows.
Lung cancer kills about 1.6 million people worldwide each year. The type known as non-small cell lung cancer accounts for about 85 percent of lung cancer cases.
"Progress has been enormous in the past 20 years," said Dr. Roy Herbst, chief of medical oncology at Yale Cancer Center and co-lead author of the paper.
Still, many challenges remain, Herbst and his colleagues report Jan. 24 in the journal Nature.
Lung cancer is difficult to detect in the early stages and hard to treat as it progresses. That has made it the leading cause of cancer death.
Non-small cell lung cancer was long treated with surgery followed by chemotherapy or radiation or both.
"Options for treatments have improved in recent years with the advent of two classes of drugs -- molecularly targeted therapies and, more recently, immunotherapies," Herbst said in a Yale news release.
Molecularly targeted drugs attack tumor cells that have mutated genes, such as EGFR, that drive cancer. About one-quarter of patients with non-small cell lung cancer now can be given various targeted drugs, and researchers are working to identify more molecular targets for drugs.
However, patients eventually develop resistance to these drugs, Herbst said.
But another treatment arrived in 2015, when the U.S. Food and Drug Administration approved the first "immune checkpoint blocker" for patients with advanced non-small cell lung cancer. These drugs target mechanisms that prevent the body's immune T-cells from attacking tumors.
Immune checkpoint blockers help about one-fifth of these cancer patients. But as with targeted therapies, most tumors eventually become resistant to immunotherapies, the report says.
New immunotherapies need to be developed, Herbst said.
"We need to move the personalized approach that we've used for targeted therapy to immunotherapy, matching the right patient to the right medicine at the right time," he explained.
Research is also underway to find new ways to detect lung cancer and monitor it as it progresses.
"Overall, we're seeing unprecedented benefits for people with NSCLC [non-small cell lung cancer], but it's a very tough disease," Herbst said.
"We're still only helping 30 or 35 percent of patients," he added. "Our research has to remain novel and innovative. We still have a lot of work to do."
Herbst's co-authors include an executive with Pfizer Inc., the pharmaceutical giant.
More information
The American Cancer Society has more on non-small cell lung cancer.
Copyright © 2018 HealthDay. All rights reserved.