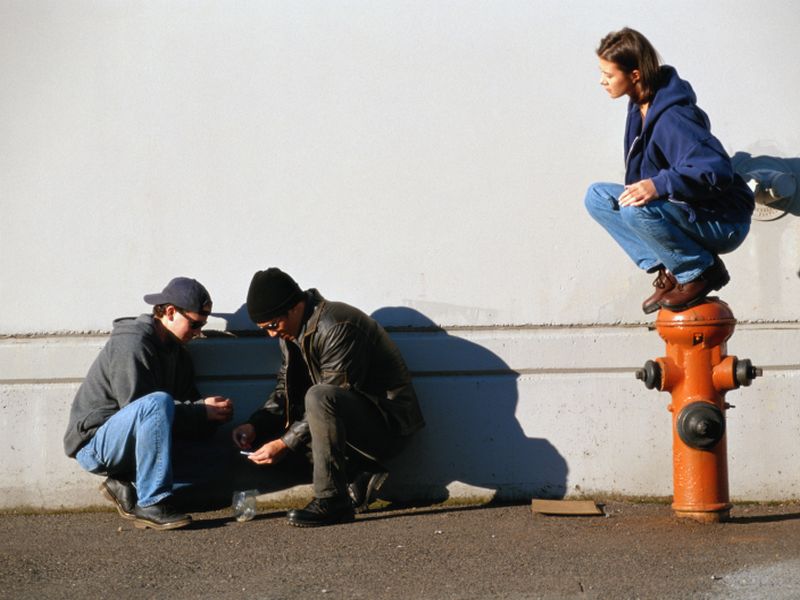 WEDNESDAY, Jan. 3, 2018 -- Drug use, mental distress and exposure to violence in the teen years appears to raise the odds for later HIV infection, a new study suggests.
Teens who engage in risky behaviors are more likely to have unsafe sex -- and that may put them at increased risk for HIV, the AIDS-causing virus, University of Michigan researchers reported.
"Our findings support the notion that the increasing frequency of psychosocial risk factors experienced during adolescence may have effects on HIV risk behaviors decades later," said study author David Cordova. He's an assistant professor of social work at the university.
Cordova's team followed 850 residents of Flint, Mich., from age 14 until age 32. Most were black. The participants' behaviors, health and social conditions were assessed six times over 18 years.
One-quarter of those with more behavioral risk factors as teens were more likely to have unprotected sex with recent partners. In adulthood, they were also more likely to have sexual intercourse with someone they just met, the study found.
In addition, these participants more often used illegal drugs before sex, and were more likely to have had at least four sexual partners.
These factors put them at higher risk for HIV infection than those with lower rates of drug use, violence and mental distress in their teens, Cordova said in a university news release.
However, the study only found associations, and because of the group's racial imbalance, the researchers noted the findings may not apply to all teenagers.
The findings were published recently in the journal AIDS.
More information
The U.S. Centers for Disease Control and Prevention has more on HIV prevention.
Copyright © 2018 HealthDay. All rights reserved.