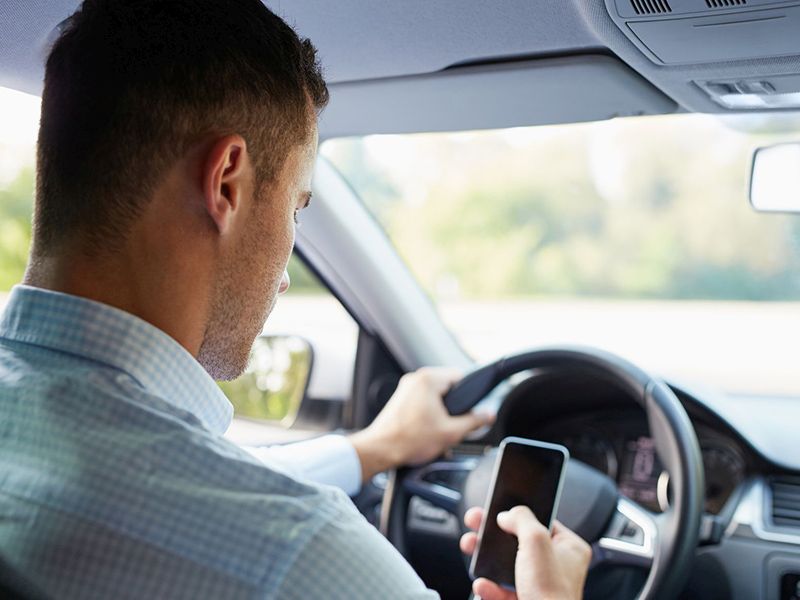 SATURDAY, Nov. 25, 2017 -- Texting, talking on cellphones, eating, drinking -- distractions such as these are a driving hazard, and are more likely to occur among young men, new research shows.
People most prone to distracted driving also often tend to think it's "no big deal" -- socially acceptable, the Norwegian study found.
These drivers often also felt that they had little control over being distracted.
On the other hand, older women, and people who felt they could control their distracted behaviors, were most able to keep their focus where it belongs -- on the road ahead.
"I found that young men were among the most likely to report distraction," said study lead author Ole Johansson of Norway's Institute of Transport Economics. "Others more prone to distraction include those who drive often, and those with neurotic and extroverted personalities."
According to the study authors, the World Health Organization estimates that more than a million lives are lost on roadways each year due to distracted driving. And it only takes two seconds of looking away from the road for risks of an accident to rise significantly, the researchers noted.
There was good news, however, from the survey of Norwegian high school students and adults: Overall rates of distracted driving were low, and "fiddling with the radio" was the most common source of distraction.
The study was published Nov. 17 in the journal Frontiers in Psychology.
One way to reduce distracted driving may be to have drivers devise their own prevention plans, Johansson said. For example, simply presenting people with information about distracted driving made people aware of the problem.
Interventions like those "could focus on at-risk groups, such as young males with bad attitudes to distracted driving and a low belief that they can control their distraction," Johansson said in a journal news release.
More information
The U.S. Centers for Disease Control and Prevention has more on distracted driving.
Copyright © 2017 HealthDay. All rights reserved.