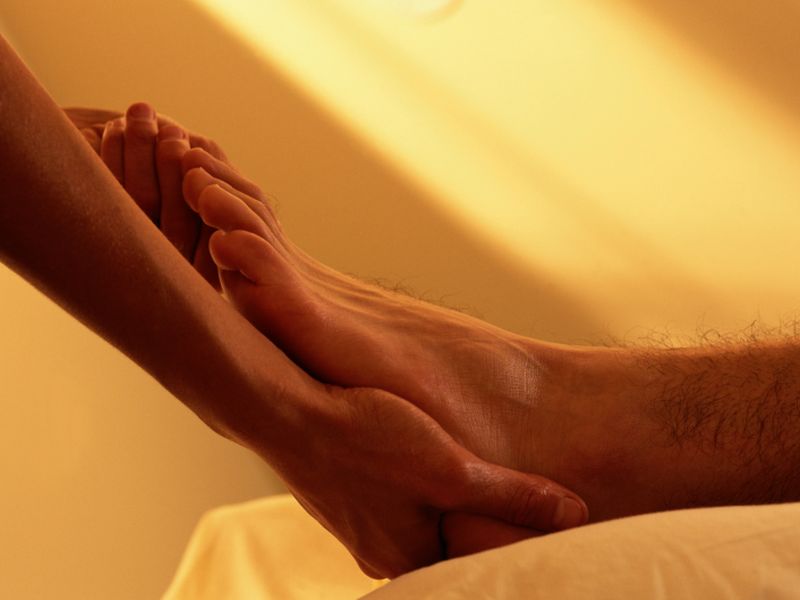 SATURDAY, Nov. 18, 2017 -- New research underscores the need for early treatment of diabetic foot ulcers to guard against infection.
Foot ulcers are open wounds that develop because of diabetes-related damage to the nerves of blood vessels in the feet. They're prone to infection and heal slowly.
Researchers at the University of Leeds in England evaluated nearly 300 patients with infected foot ulcers. They found that 17 percent needed part or all of their foot amputated within one year. Among the others, only about 45 had healed in that time.
"The key point is that people need to be seen quickly if an ulcer begins to form -- that gives health workers the greatest chance of trying to treat the condition," study co-author Dr. Michael Backhouse said in a university news release. He's a podiatrist and senior research fellow.
The findings show the prognosis for infected diabetic foot ulcers is worse than previously thought, Backhouse and his colleagues said.
"Foot ulcers are painful and debilitating," said study leader Andrea Nelson. "People with foot ulcers have limited mobility, and that brings with it a whole set of other risk factors -- obesity and heart disease, for example."
Backhouse said he hopes the study results "help clinicians caring for patients with diabetes to identify those most at risk for poor outcomes so that we can look to provide further support."
The findings were published recently in the journal Diabetic Medicine.
More information
The American Diabetes Association has more on diabetes-related foot problems.
Copyright © 2017 HealthDay. All rights reserved.