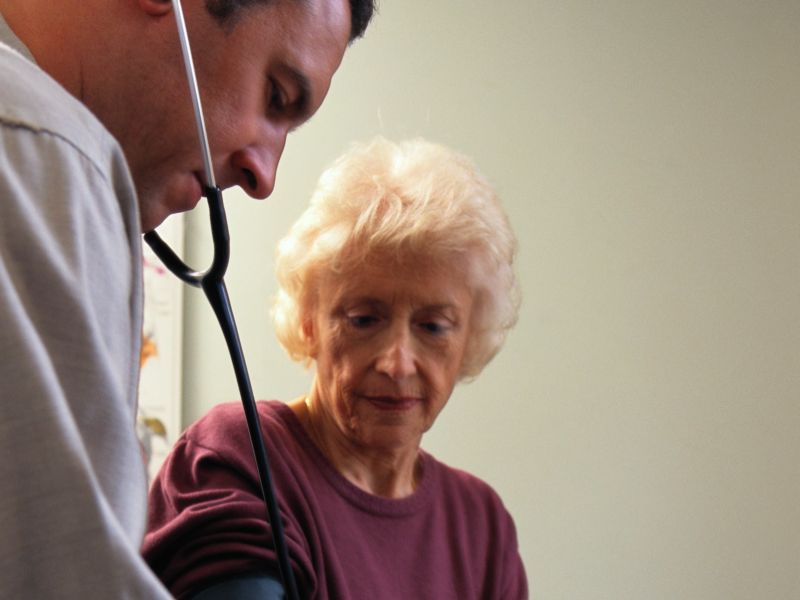 WEDNESDAY, Aug. 30, 2017 -- Nonsteroidal anti-inflammatory drugs (NSAIDs) such as ibuprofen may raise blood pressure in patients with arthritis, a new study suggests.
"The current findings suggest that the elevated cardiovascular risk with NSAIDs may be partly due to drug-specific increases in blood pressure," said principal investigator Dr. Frank Ruschitzka. He is co-head of the department of cardiology at the University Heart Centre in Zurich.
"Patients with osteoarthritis and arthritis should continue to consult their doctor before taking NSAIDs... and clinicians need to weigh the potential hazards of worsening blood pressure control when considering the use of these agents," Ruschitzka added in a European Society of Cardiology news release.
NSAIDs are among the most widely used drugs in the world, with almost 19 percent of Americans routinely using at least one NSAID. Warnings on the labels of these drugs caution against possible increases in blood pressure, but there is little evidence on the effects of specific drugs, the researchers explained.
Meanwhile, 30 million Americans have osteoarthritis, and 40 percent of those people also have high blood pressure, the study authors noted.
Managing high blood pressure in patients with arthritis could prevent more than 70,000 deaths from stroke and 60,000 deaths from heart disease each year, they pointed out.
To examine any link between specific NSAIDs and high blood pressure, the researchers compared the effects of the selective Cox-2 inhibitor celecoxib (Celebrex) with the NSAIDs naproxen (Aleve) and ibuprofen (Advil, Motrin).
A total of 444 patients treated at 60 different locations in the United States were randomly assigned to receive a dose of celecoxib twice a day, a dose of ibuprofen three times daily, a twice daily dose of naproxen, or matching placebos.
Of all the patients in the study, 92 percent had osteoarthritis and 8 percent had rheumatoid arthritis. All patients either had symptoms of heart disease or were at higher risk for the condition.
After four months, the researchers found that celecoxib lowered the patients' average systolic (top number) blood pressure slightly, but ibuprofen and naproxen increased it by 3.7 mm Hg and 1.6 mm Hg, respectively.
"While celecoxib and naproxen produced either a slight decrease [celecoxib] or a relatively small increase [naproxen] in blood pressure, ibuprofen was associated with a significant increase in ambulatory systolic blood pressure of more than 3 mm Hg," said Ruschitzka.
Further analysis revealed that the percentage of patients with normal blood pressure who developed high blood pressure was roughly 23 percent for ibuprofen, 19 percent for naproxen and about 10 percent for celecoxib.
The findings were published Aug. 28 in the European Heart Journal, to coincide with a presentation at the European Society of Cardiology's annual meeting, in Barcelona.
More information
The U.S. National Library of Medicine provides more information on ibuprofen.
Copyright © 2017 HealthDay. All rights reserved.