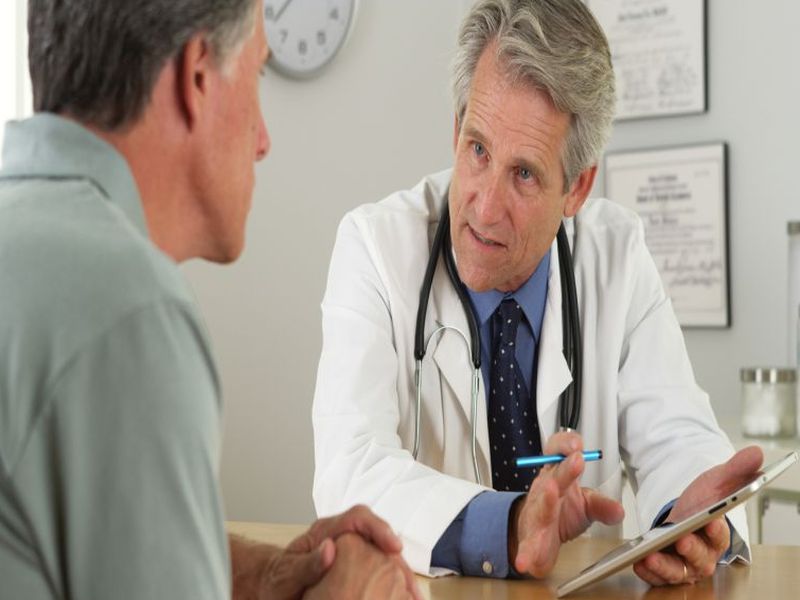 TUESDAY, Aug. 15, 2017 -- As if people newly diagnosed with cancer don't have enough to worry about, a new study suggests the diagnosis may put their hearts at risk, too.
The study found that newly diagnosed cancer patients are at increased risk for a condition called arterial thromboembolism, which occurs when blood flow is blocked by a clot that's traveled from another part of the body, such as the legs.
The potential heart threat is higher "especially during the first six months after diagnosis," said a team led by Dr. Babak Navi, of Weill Cornell Medicine's department of neurology in New York City.
Looking through a 2002-2011 database of about 140,000 cancer patients and an equal number of people without cancer, Navi's team found that cancer patients had twice the risk of an arterial thromboembolism in the six months after cancer diagnosis than patients without cancer.
The study couldn't prove cause and effect, but the researchers said the risk for the clotting event varied by cancer type. Patients with lung, stomach and pancreatic cancers were found to be at highest risk.
Cancer stage seemed to matter, too. Patients with advanced cancers had a higher risk of the clot-linked event, compared to people with earlier-stage cancers, the researchers noted.
The study also found that cancer patients were at increased risk for heart attacks, as well as ischemic strokes, which are caused by blocked blood flow to the brain.
Why the uptick in cardiovascular risk after a cancer diagnosis? Navi and colleagues said that while smoking might be one underlying risk factor, the trend was seen even for patients whose cancers weren't linked to smoking.
The researchers noted that cancer has been known to induce what's known as a "hypercoagulable" state, where clot formation becomes more likely.
Certain cancer chemotherapies might also boost the odds for clots, the researchers said.
Whatever the causes, the findings suggest that newly diagnosed cancer patients, particularly those with advanced disease, might benefit from anti-clotting and cholesterol-lowering statins to reduce their risk of heart disease, Navi's group said.
However, because cancer patients are often prone to bleeding due to treatment, clinical trials are needed to assess the safety of such drug treatment, the researchers cautioned.
Two heart specialists weren't surprised by the new findings.
"Cancer leads to many secondary complications in the body, and one is the increase in blood clots, as this study points out, which can lead to heart attacks or strokes," said Dr. Satjit Bhusri, a cardiologist at Lenox Hill Hospital in New York City.
But Bhusri stressed that before anti-clotting medications are prescribed, "each patient needs a personalized risk/benefit evaluation" to assess the safety of such an approach.
Dr. Puneet Gandotra directs cardiac catheterization at Southside Hospital in Bay Shore, N.Y. He agreed that the new study "serves as a call to arms for the cardiology and oncology community to work together in treating these highly complex patients."
The study was published Aug. 14 in the Journal of the American College of Cardiology.
More information
The Radiological Society of North America has more on blood clots.
Copyright © 2017 HealthDay. All rights reserved.