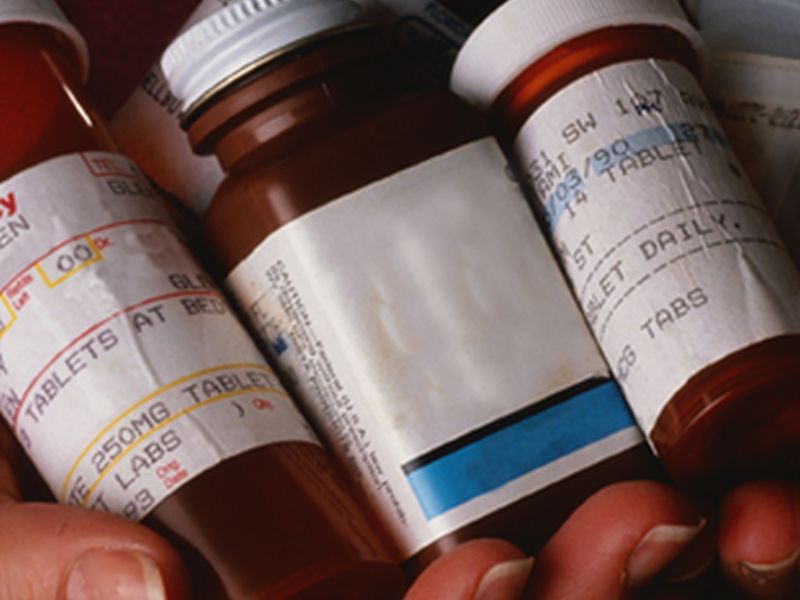 THURSDAY, Aug. 3, 2017 -- A new survey finds 55 percent of Americans regularly take a prescription medicine -- and they're taking more than ever.
Those who use a prescription drug take four, on average, and many also take over-the-counter drugs, vitamins and other dietary supplements, the survey done by Consumer Reports shows.
But many of those pills may be unnecessary and might do more harm than good, according to a special report in the September issue of Consumer Reports magazine.
Among those who take prescription drugs, 53 percent get them from more than one health care provider, which increases the risk of adverse drug effects. More than a third say no provider has reviewed their medicines to see if all are necessary.
Forty-nine percent of survey respondents who regularly take prescription medicine asked their prescribers whether they could stop taking a drug, and 71 percent were able to eliminate at least one.
"We can see that when consumers ask if they can stop taking at least one of their medications, in the majority of cases, their doctors agree," Ellen Kunes, leader of Consumer Report's Health and Food Content Development Team, said in a news release.
The survey included almost 2,000 adults.
The number of prescriptions filled for American adults and children rose 85 percent between 1997 and 2016, from 2.4 billion to 4.5 billion a year, according to the health research firm Quintile IMS. During that time, the U.S. population rose 21 percent.
In 2014, nearly 1.3 million people sought emergency room treatment for adverse drug effects, and about 124,000 people died, according to U.S. government data cited by Consumer Reports.
The article lists 12 conditions for which people can attempt lifestyle changes before taking prescription medications: ADHD; back and joint pain; dementia; mild depression; heartburn; insomnia; low testosterone; osteopenia, or bone loss; overactive bladder; prediabetes; prehypertension, and obesity.
More information
The U.S. Office of Disease Prevention and Health Promotion has more on safe medicine use.
Copyright © 2017 HealthDay. All rights reserved.