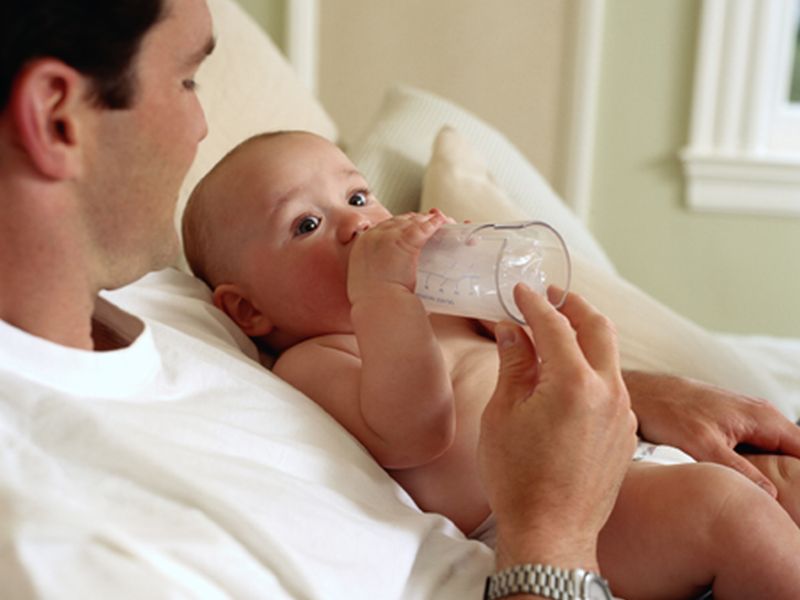 TUESDAY, April 11, 2017 -- A "video feedback" intervention program may help babies at risk of autism, a new British study suggests.
"Parents often sense their child is developing differently very early on, yet getting a diagnosis of autism can take years," said Jon Spiers in a news release from Journal of Child Psychology and Psychiatry, which published the study.
"Being able to deliver an intervention during this uncertain period would be a promising step forward for many thousands of families," he said.
Spiers is CEO of the British autism research charity Autistica, which helped fund the study.
The research included 54 families with babies. The infants had an increased risk of autism because they had a sibling with autism.
Of the 54 families, 28 took part in the video feedback program. The remaining families were the study's control group.
The program included a minimum of six home visits. The program therapist used video feedback to help the parents understand and respond to their baby's individual communication style. The goal was to improve infant attention, communication, early language development and social engagement.
The program lasted for five months, while the babies were ages 9 to 14 months. The children were then assessed at ages 15 months, 27 months and 39 months of age.
The researchers said they observed a reduction in the severity of emerging signs of autism in babies involved in the program compared to those in control group families.
Study leader Jonathan Green is a professor of child and adolescent psychiatry at the University of Manchester.
"What is novel about this study is how early we began the intervention. We know that similar kinds of intervention later in childhood can show long-term effects; here we have shown that beginning intervention of this kind in the first year of life can produce important improvements for the babies over the medium term in development, continuing after the therapy finishes," Green said.
"This is a very promising finding that provides an excellent basis for future larger-scale trials using the intervention in very early development," he said.
Kathryn Adcock is head of neurosciences and mental health for the Medical Research Council in the United Kingdom.
"Although this is quite a small study and therefore can't provide a definitive answer, the work shows very promising indications of the benefits of early intervention," she said.
More information
The U.S. National Human Genome Research Institute has more on autism.
Copyright © 2017 HealthDay. All rights reserved.