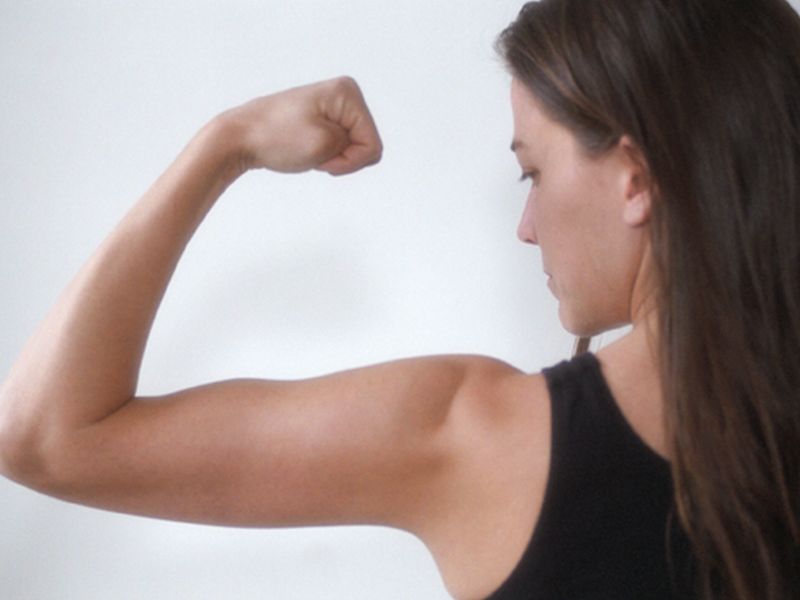 THURSDAY, Feb. 16, 2017 -- High blood levels of "active" vitamin D may boost muscle strength, a new study suggests.
British investigators measured both inactive and active vitamin D levels, fat levels and muscle mass in 116 healthy adult volunteers, aged 20 to 74.
People with higher levels of active vitamin D in the blood had more lean muscle mass and bulk, the investigators found.
"By looking at multiple forms [of vitamin D] in the same study, we can say that it is a more complex relationship than previously thought," said study author Zaki Hassan-Smith, from the University of Birmingham.
"It may be that body fat is linked to increased levels of inactive vitamin D, but lean mass is the key for elevated levels of active vitamin D," Hassan-Smith said in a university news release.
"It is vital to understand the complete picture, and the causal mechanisms at work, so we can learn how to supplement vitamin D intake to enhance muscle strength," he said.
Previous research has linked inactive vitamin D with lack of muscle, the researchers noted.
"We have a good understanding of how vitamin D helps bone strength, but we still need to learn more about how it works for muscles," Hassan Smith said.
"When you look at significant challenges facing health care providers across the world, such as obesity and an aging population, you can see how optimizing muscle function is of great interest," he added.
Vitamin D is called the sunshine vitamin because the body produces it through exposure to the sun. The vitamin is also obtained from foods such as fatty fish, egg yolks, and fortified milk and cereals, as well as nutritional supplements.
The study findings were published online Feb. 15 in the journal PLOS One.
More information
The Harvard School of Public Health has more on vitamin D.
Copyright © 2017 HealthDay. All rights reserved.