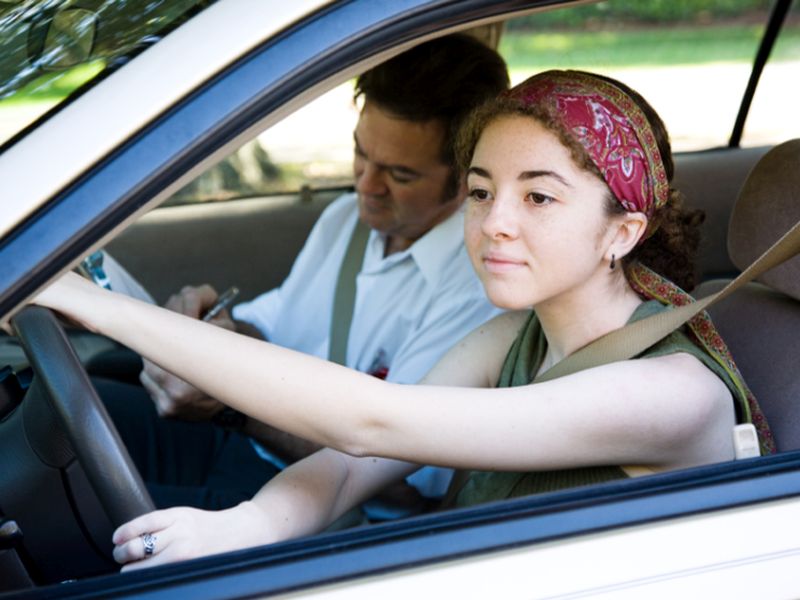 MONDAY, Feb. 13, 2017 -- In U.S. states with the toughest laws to discourage drinking and driving, fewer children and teens were killed in car crashes, a new study shows.
Half of motor vehicle accidents that claim the lives of children and teens in the United States are fueled by alcohol, the researchers noted.
Of the nearly 85,000 kids and teens killed in car crashes in the United States between 2000 and 2013, 28 percent involved drivers who were legally drunk. About half the children died in crashes where the driver had any alcohol in his or her system, according to the study.
But the states with the toughest policies saw a 9 percent decrease in child and teen crash deaths.
"To reduce alcohol-related crash deaths among youth, it is important to strengthen policies that focus on adults, not just youth, and that focus on drinking, not just driving," said senior study author Dr. Tim Naimi, an alcohol epidemiologist at Boston University's School of Medicine.
One alcohol abuse expert said the study points up an important fact.
"I think this study taps into an area that is commonly forgotten -- public policy can have very positive impacts on health and behavior," said Dr. J.C. Garbutt, medical director of the University of North Carolina's alcohol and substance abuse program.
While efforts to curb drunk driving have been very successful in the past 30 years, "as a clinician, a parent and a grandparent, I would hope that greater efforts can be mounted to adopt these reasonable policies throughout the United States. Many a family will avoid a terrible tragedy if we do so," Garbutt said.
Naimi said the study, which assessed 29 alcohol policies in 50 states and Washington, D.C., focused on more than just drunk driving laws.
"Most policies we included in our study were designed to reduce drinking, as opposed to reduce driving among those who were already impaired," Naimi said. "And most of the policies were geared towards the general population, as opposed to being geared specifically towards youth."
Naimi believes that laws that raise the price of liquor and limit sales are an important way to keep people from getting drunk in the first place.
All 50 states have already raised the legal drinking age to 21 and Naimi hopes that states will adopt more restrictive laws for alcohol, as they have for smoking.
In addition, laws that limit young drivers driving at night and restrict the number of passengers they can have in the car may also lower the number of deaths in car crashes, he said.
Yet, the study also showed that nearly half of all young people who died in crashes were passengers, and 80 percent of those young people were being driven by an adult aged 21 or older who had been drinking, Naimi said.
This is not to say drunk drivers should not be targeted, Naimi said. He also supports taking licenses away from drunk drivers and mandating ignition control devices in cars that prevent drivers who have been drinking from starting the car.
J.T. Griffin is chief government affairs officer for MADD. "Drunk driving continues to be the leading killer on highways," he said. "We need to look at the whole problem, and not just focus on one area like young drivers."
One important approach is to get all convicted drunk drivers to have to use an ignition lock device that prevents them from starting the car after drinking, Griffin said. Currently, 28 states plus the District of Columbia have such laws, he said.
"We have seen significant reductions in DUI deaths after these laws have been passed," Griffin said.
The study findings were published online Feb. 13 in the journal Pediatrics.
More information
For more on drunk driving, visit the organization MADD.
Copyright © 2017 HealthDay. All rights reserved.