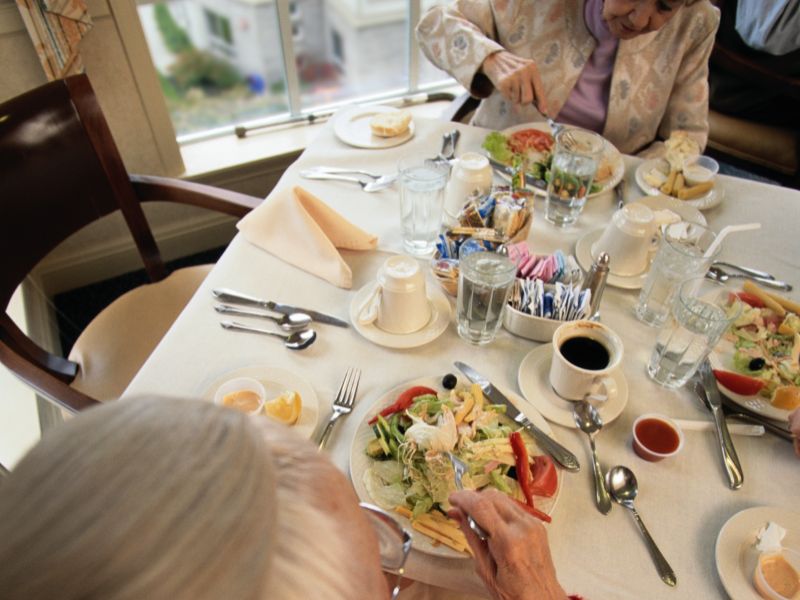 MONDAY, Feb. 13, 2017 -- A Mediterranean diet high in virgin olive oil may boost the protective effects of "good" cholesterol, a new study suggests.
The study included 296 people, average age 66, at high risk for heart disease. They were randomly assigned to follow one of three diets for a year.
The diets were: a traditional Mediterranean diet enriched with virgin olive oil (about 4 tablespoons) each day; a traditional Mediterranean diet enriched with extra nuts (about a fistful) each day; or a healthy "control" diet with reduced amounts of red meat, processed food, high-fat dairy products and sweets.
Both Mediterranean diets emphasized fruit, vegetables, whole grains and legumes such as beans, chickpeas and lentils. They also included moderate amounts of fish and poultry.
The research showed that only the control diet reduced total and "bad" LDL cholesterol levels. None of the diets increased "good" HDL cholesterol levels significantly. But the Mediterranean diets did improve HDL function, and the improvement in HDL function was much greater among participants who consumed extra amounts of virgin olive oil.
In addition, the Spanish researchers said they were surprised to find that the control diet had a negative impact on HDL's anti-inflammatory properties, which is associated with cardiovascular disease.
The study was published Feb. 13 in the journal Circulation.
The findings suggest that "following a Mediterranean diet rich in virgin olive oil could protect our cardiovascular health in several ways, including making our 'good cholesterol' work in a more complete way," study senior author Dr. Montserrat Fito said in a journal news release.
Fito is coordinator of the Cardiovascular Risk and Nutrition Research Group at the Hospital del Mar Medical Research Institute in Barcelona.
More information
The American Academy of Family Physicians has more on the Mediterranean diet.
Copyright © 2017 HealthDay. All rights reserved.