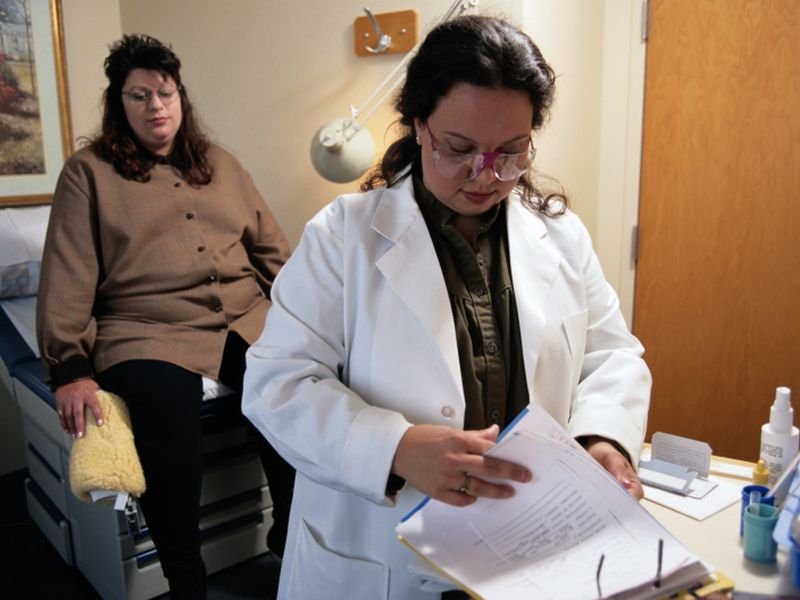 THURSDAY, Feb. 2, 2017 -- Hormonal therapies such as tamoxifen, or a class of drugs called aromatase inhibitors, can reduce the likelihood that women diagnosed with certain breast cancers will experience a recurrence of their disease.
However, a new study finds these treatments -- used in breast cancers that are responsive to hormones such as estrogen -- are too seldom utilized or often used incorrectly.
According to the research team, if all U.S. breast cancer survivors who needed them followed recommendations for hormone therapy, that could mean almost 15,000 lives saved over a decade.
Unfortunately, these drugs are "still underused, and in some cases, misused -- offered to patients who lack [estrogen] hormone receptors" on their tumor cells, explained study senior author Dr. Dezheng Huo. He's associate professor of public health sciences at the University of Chicago.
As the researchers explained, hormonal therapies are associated with a 29 percent lower risk of death for women with hormone receptor-positive breast cancer.
The treatment involves drugs such as tamoxifen or aromatase inhibitors that block hormones and prevent cancer from coming back. These drugs work by slowing or stopping the growth of tumors that feed on certain hormones. Patients are encouraged to take these pills daily for at least 10 years.
The study involved nearly one million women with hormone-sensitive breast cancers who were included in a nationwide cancer registry. Of these women, one out of six who should have had post-surgical hormonal treatments never received them.
The study authors estimated that 14,630 women who did not get the recommended hormone therapy went on to die from a recurrence of their cancer between 2004 and 2013. These deaths could have been prevented, Huo's team suggested.
There was some good news, however: During the study period, adherence to guidelines on the use of the drugs did improve, the investigators found.
Their use "slowly gained popularity over this time," Huo said in a university news release. "It improved after 2004, rising from 70 percent in 2004 to almost 84 percent in 2011. Then it declined slightly to 82 percent in 2013, when the study ended."
Still, 18 percent of women who could have benefited from this treatment were not receiving it by the end of the study, the researchers noted. Also, about 3 percent of women received the therapies inappropriately, where they might not have been indicated for their particular breast cancer type.
There are some downsides to hormonal treatments, the researchers noted. The drugs may cause unpleasant side effects, such as nausea or hot flashes, which may help explain why they are underused.
Other risks vary by the type of drug. For example, patients taking tamoxifen are at greater risk for stroke, while those on aromatase inhibitors are more likely to develop osteoporosis, Huo's group noted.
The researchers also stressed that the long-term survival benefits of hormonal therapy after breast surgery are tough for the average patient to recognize -- the benefits aren't immediate and noticeable. That might also influence women's decisions on whether to continue the therapy.
Some women are also more likely than others to adhere to the therapy, the study found. Those groups include women who underwent breast surgery, or those treated at a large hospital. Asian and white women were also more likely than black or Hispanic women to continue their therapy, the research showed.
The findings were published Feb. 2 in JAMA Oncology.
More information
The U.S. National Cancer Institute has more on hormone therapy and cancer.
Copyright © 2017 HealthDay. All rights reserved.