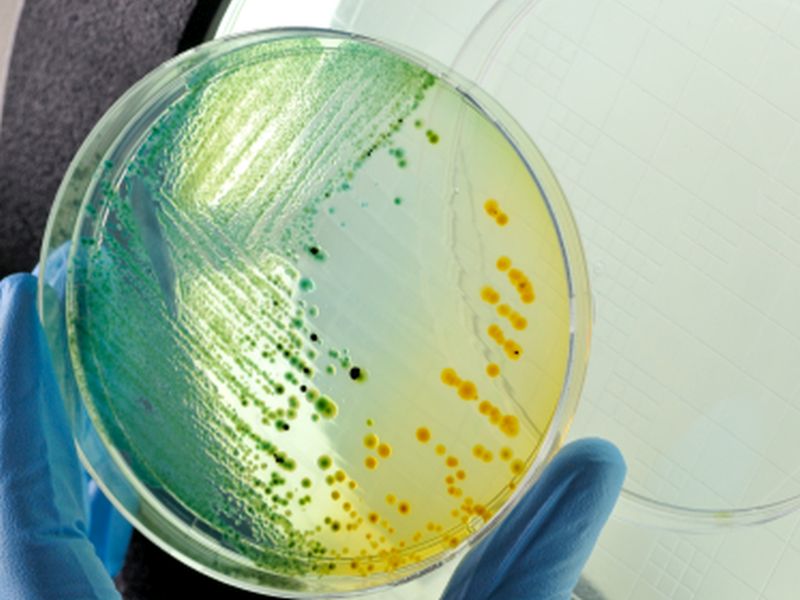 FRIDAY, Jan. 13, 2017 -- A Nevada woman in her 70s who'd recently returned from India died in September from a "superbug" infection that resisted all antibiotics, according to a report released Friday.
The case raises concern about the spread of such infections, which have become more common over past decades as germs have developed resistance to widely used antibiotics.
The U.S. Centers for Disease Control and Prevention "basically reported that there was nothing in our medicine cabinet to treat this lady," report co-author Dr. Randall Todd told the Reno Gazette-Journal. He's director of epidemiology and public health preparedness for the Washoe County Health District, in Reno.
The report was published Jan. 13 in the CDC journal Morbidity and Mortality Weekly Report.
As reported by Todd and his colleagues, the woman fractured her right leg while in India and underwent multiple hospitalizations in that country over two years. The last such hospitalization occurred in June.
She returned to the United States but was admitted to the Reno-area hospital on Aug. 18 with a severe inflammatory reaction to an infection in her right hip.
On Aug. 19, doctors isolated a sample of a known antibiotic-resistant "superbug" -- known as carbapenem-resistant Enterobacteriaceae (CRE) -- from the patient.
CDC testing subsequently revealed the germ was New Delhi metallo-beta-lactamase (NDM) -- a highly resistant form of CRE typically found outside the United States.
"Antimicrobial susceptibility testing in the United States indicated that the isolate was resistant to 26 antibiotics," the researchers reported. In effect, the germ "was resistant to all available antimicrobial drugs," they said.
As soon as CRE was identified, "the patient was placed in a single room under contact precautions," Todd's group wrote. The woman later developed septic shock and died in early September.
The doctors say the case -- the first ever in Nevada -- highlights the fact that patients treated in hospitals in other countries can acquire these extremely dangerous infections.
"The patient in this report had inpatient health care exposure in India before receiving care in the United States," the team noted. In such cases, U.S. health care facilities "should obtain a history of health care exposures outside their region upon admission and consider screening for CRE," they said.
Dr. Lei Chen is epidemiologist program manager for the health district, and a co-author of the new report.
She told the Reno Gazette-Journal that it's always possible that staff at a foreign hospital "don't do a good infection control, or they don't have good hygiene, and it could be spread."
Todd said other patients in the same unit at the Reno hospital were also tested for the infection, but none tested positive.
"Had any of the other patients been infected with this, they would have had the same resistance," he said. "This is kind of scary stuff, and that's why we jump on things like this very quickly. We were pleased that the hospital responded as quickly and comprehensively as they did."
Both doctors stressed that the growing problem of antibiotic-resistant germs is caused by the overuse of these drugs -- often for conditions for which they are useless.
For example, people will often ask for an antibiotic for a cold or flu, which are caused by viruses. Antibiotics target bacteria, not viruses.
"Even if you're able to talk your doctor into prescribing them, and many people are able to do that, that is not going to help your cold or the flu in any way, shape or form," Todd said.
More information
There's more on antibiotic resistance at the World Health Organization.
Copyright © 2017 HealthDay. All rights reserved.