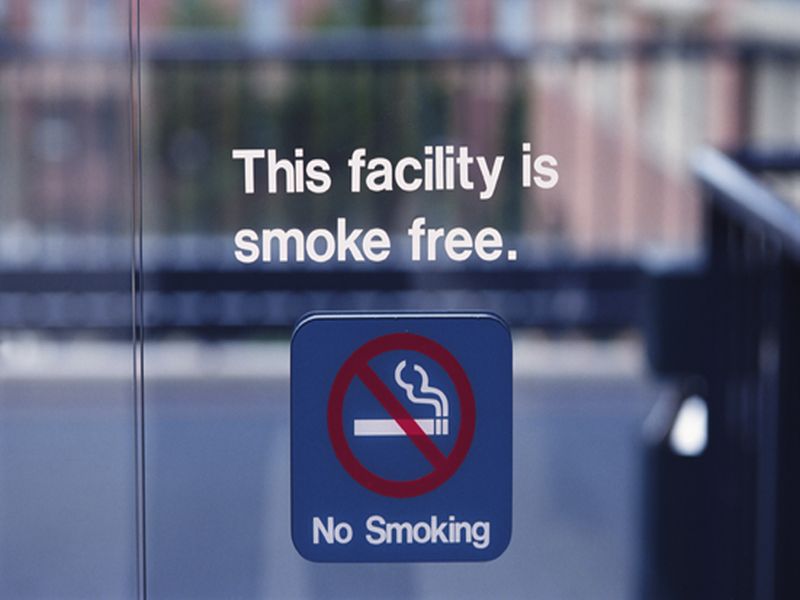 MONDAY, Jan. 9, 2017 -- In many U.S. communities that have adopted indoor smoking bans, fewer children need emergency asthma treatment, a new study finds.
ER visits for childhood asthma attacks fell 17 percent overall in 20 metropolitan areas that prohibit smoking in public places such as restaurants and hotels, researchers found.
The study doesn't confirm that the clean air laws directly boost lung health in kids. But, it makes a strong case, according to the researchers from Brown University, the University of Chicago Medical Center and Kansas University.
"Combined with other studies, our results make it clear that clean indoor air legislation improves public health," study co-author Theresa Shireman said in a University of Chicago news release. She's a professor at the Brown School of Public Health.
Study author Dr. Christina Ciaccio agreed.
"Children are in a very unique situation in that they have very little control over their environment," said Ciaccio, an assistant professor of pediatrics at the University of Chicago Medical Center.
"This study shows that even those short exposures to secondhand smoke in public spaces like restaurants can have a significant impact on asthma exacerbations," Ciaccio added.
In people with asthma, the airways become inflamed and narrowed, which can cause coughing, wheezing and shortness of breath. About 7 million children in the United State have the long-term condition, according to the U.S. National Heart, Lung and Blood Institute. Tobacco smoke is a common asthma trigger.
For the study, the researchers reviewed 2000-2014 data on emergency treatment of kids with asthma at 20 hospitals in the United States. For each hospital, they compared asthma attacks that occurred during the three years before and three years after local indoor-smoking bans began. The hospitals are in 14 states and Washington, D.C.
Even after the researchers controlled for factors that might throw off their research, they found that kids' asthma-related ER visits tended to fall more and more each year after a local smoking ban, reaching 17 percent overall in the third year. But researchers didn't see a similar decline in ER visits in locales without smoking bans.
"We should all breathe easier when our children do," said study co-author Tami Gurley-Calvez, an associate professor of health policy and management at Kansas University.
The study was recently published in the Annals of Allergy, Asthma & Immunology.
More information
The American Lung Association shares key facts about secondhand smoke and lung disease.
Copyright © 2017 HealthDay. All rights reserved.