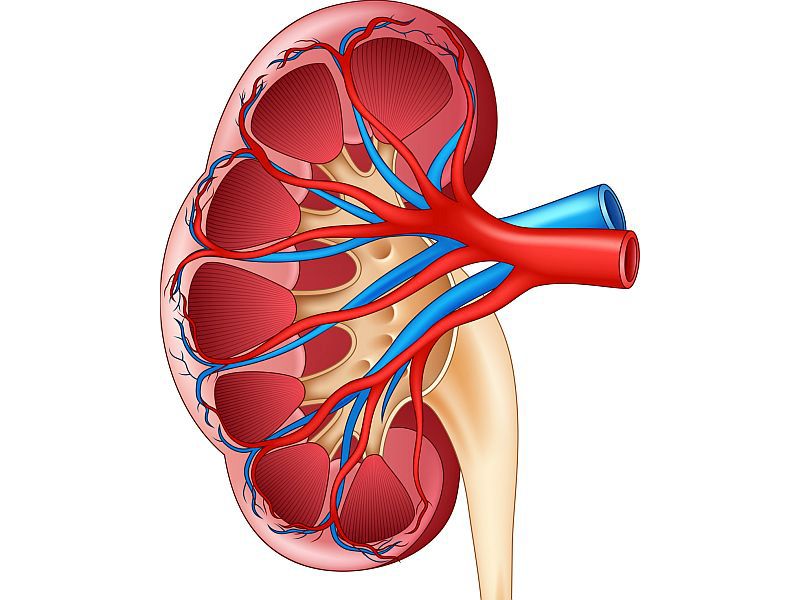 WEDNESDAY, Nov. 30, 2016 -- An experimental drug may show promise in treating kidney cancer, researchers say.
The drug CB-839 is the first to target an enzyme that cancer cells require to stay alive, researchers said. This stage 1 clinical trial found that the drug was effective in most patients with advanced kidney cancer when used in combination with another cancer drug called everolimus (Afinitor, Zortress).
In the 15 patients in the study, the dual treatment controlled tumors in 93 percent of the patients, who had either clear cell or papillary renal cell cancer. Tumors shrank by more than 30 percent in one patient, were stable in 13 patients, and grew by more than 20 percent in one patient.
Clear cell is the most common form of kidney cancer, accounting for 75 percent of cases, the researchers said. All 12 patients with this type of kidney cancer had their disease controlled. Papillary renal cell cancer is the next most common form of kidney cancer and accounts for 10 percent of cases.
The study was to be presented Wednesday at a major cancer meeting in Munich, Germany. Findings presented at meeting are generally viewed as preliminary until they've been published in a peer-reviewed journal.
CB-839 targets glutaminase, an enzyme involved in the conversion of glutamine to glutamate, a nutrient that cancer cells need to survive, the researchers explained.
"Glutaminase is a very interesting target and previous work in the lab has shown that CB-839 is effective at inhibiting it in renal cell cancers and that it enhances the anti-tumor efficacy of everolimus," said study author Dr. Funda Meric-Bernstam. She's chair of the department of investigational cancer therapeutics at the University of Texas MD Anderson Cancer Center in Houston.
"To date, tumors in 93 percent of patients with clear cell and papillary renal cell cancers have had tumor control from the regimen, with a median [average] time without their cancer growing of 8.5 months," she said in a news release from the European Organisation for Research and Treatment of Cancer.
"For more than half of these patients their time on this treatment has been longer than the time they remained on their prior treatment, which is considered to be a good sign," Meric-Bernstam said.
The study found the drug was well-tolerated. Meric-Bernstam said it has significant potential in combination therapy for kidney cancer patients.
The researchers said they plan to continue studying CB-839 in future trials with other types of cancers.
The study was funded by Calithera Biosciences, which makes CB-839.
More information
The U.S. National Cancer Institute has more on kidney cancer.
Copyright © 2016 HealthDay. All rights reserved.