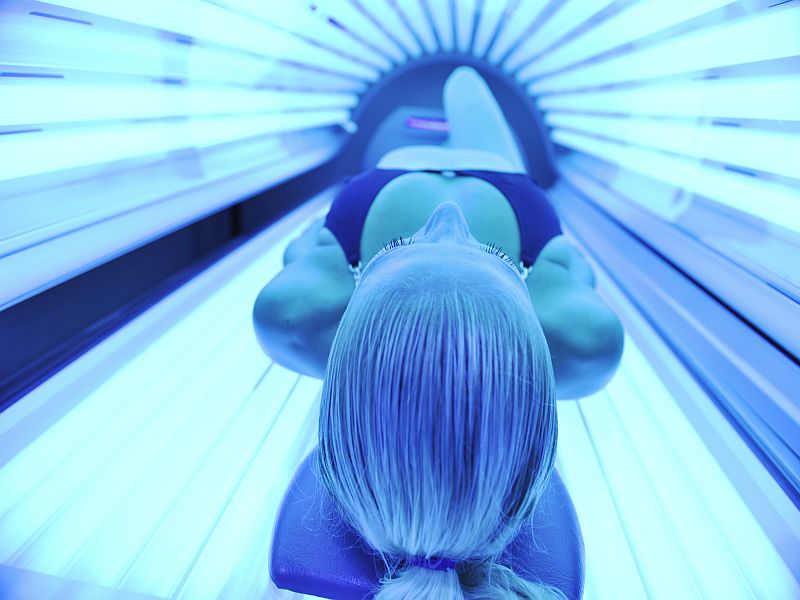 FRIDAY, Nov. 25, 2016 -- Most indoor tanning salons in Texas comply with a law banning customers younger than 18, a new study found.
Females posing as 17-year-olds called 829 tanning businesses statewide. Workers at 81 percent of the salons told the caller they could not use indoor tanning if they were 17, even with a parent's permission.
"This level of compliance with the under-18 ban enacted by the Texas Legislature in 2013 underscores the importance of this approach as a strategy for skin cancer prevention," study lead author Mary Tripp said. Tripp is an instructor in behavioral science at the University of Texas MD Anderson Cancer Center.
Despite high compliance with the under-18 ban, 83 percent of salons said clients could tan every day, Tripp noted in a university news release. The U.S. Food and Drug Administration recommends no more than three sessions during the first week of tanning.
The study was recently published online as a letter to the journal JAMA Dermatology.
Tripp noted that 15 states have enacted similar rules, and the U.S. Food and Drug Administration has proposed limiting indoor tanning to people 18 and older. Evaluating and improving compliance with such bans can help reduce the skin cancer rates, Tripp wrote.
Indoor tanning before age 18 increases the risk of developing melanoma, the deadliest skin cancer, by 85 percent. In 2013, 1.6 million Americans under age 18 reported indoor tanning, including 20 percent of girls in high school, according to background notes from the study.
Between 1975 and 2012, melanoma cases rose by about 3 percent a year in the United States. In 2016, about 76,380 people will be diagnosed with invasive melanoma and 10,130 will die of the disease, the researchers said.
More information
The U.S. Centers for Disease Control and Prevention explains the dangers of indoor tanning.
Copyright © 2016 HealthDay. All rights reserved.