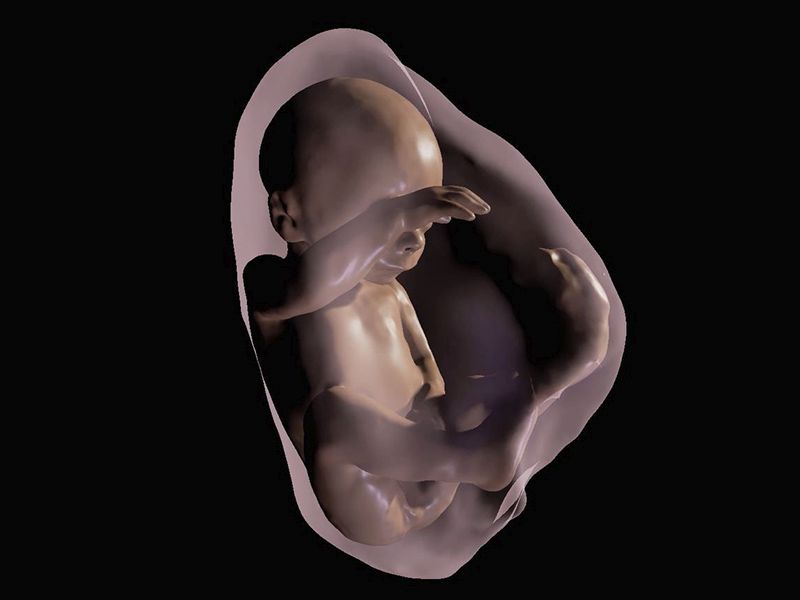 MONDAY, Nov. 21, 2016 -- Expectant parents may soon be able to view a three-dimensional virtual reality version of the fetus, researchers say.
This is possible with new technology that combines MRI and ultrasound data into a 3D that can be viewed with virtual reality devices.
In tests, Brazilian researchers found that virtual reality fetal 3D models are similar to the appearance of the newborn after birth. The models recreate the entire internal structure of the fetus, which can help doctors detect abnormalities.
The research was to be presented Monday at the annual meeting of the Radiological Society of North America (RSNA), in Chicago.
"The 3-D fetal models combined with virtual reality immersive technologies may improve our understanding of fetal anatomical characteristics and can be used for educational purposes and as a method for parents to visualize their unborn baby," said study co-author Dr. Heron Werner Jr. in a RSNA news release. He is from the Clinica de Diagnostico por Imagem in Rio de Janeiro.
The technology can also help doctors and parents when faced with fetal abnormalities and treatment decisions, the researchers said.
Werner and his colleagues have used this approach on patients at a clinic in Rio de Janeiro, including cases where the fetus had evidence of an abnormality that required surgery after birth. The researchers said they hope to expand their use of the technology over the next year.
More information
The March of Dimes has more on prenatal tests.
Copyright © 2016 HealthDay. All rights reserved.