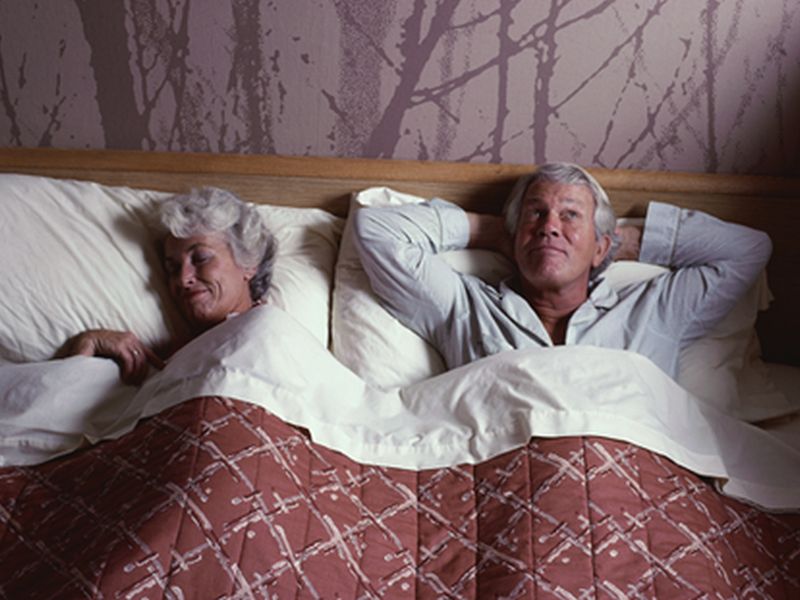 MONDAY, Nov. 14, 2016 -- There may be yet another reason to try and get a good night's sleep: New research ties poor sleep to a higher odds for a dangerous irregular heartbeat.
The condition in question is called atrial fibrillation, a common heart arrhythmia that is strongly tied to an increased risk for clotting and strokes.
Now, two studies suggest that trouble getting your Zzzs may raise the risk for atrial fibrillation.
One cardiologist who reviewed the studies said the theory may have merit.
While neither study could prove cause-and-effect, changes in a person's physiology by a "disturbed sleep cycle may be the mechanism for development and recurrence of atrial fibrillation," said Dr. Jianqing Li. She's a cardiologist at Winthrop-University Hospital in Mineola, N.Y.
In one study, a team led by Dr. Gregory Marcus of the University of California, San Francisco, tracked data from millions of patients to assess the link between poor sleep and atrial fibrillation.
The researchers found that disrupted sleep, including insomnia, was independently associated with the arrhythmia. They also found that people who woke frequently at night had about a 26 percent higher risk of atrial fibrillation than those who didn't wake up a lot. And, people diagnosed with insomnia had a 29 percent higher risk of developing the condition than those who slept well.
In a separate analysis, the same team of researchers found that people who have less of the sleep phase knows as the rapid-eye movement (REM) phase, compared to other sleep phases, are also at increased risk for atrial fibrillation.
The studies were to be presented Monday at the American Heart Association's annual meeting, in New Orleans.
The reasons why poor sleep may increase the risk of atrial fibrillation are unknown, Marcus said.
Still, "even without a clear understanding of the responsible mechanisms, we believe these findings suggest that strategies to enhance sleep quality, such as incorporating known techniques to improve sleep hygiene, may help prevent this important arrhythmia," Marcus said in a heart association news release.
It's known that poor sleep is connected with heart disease risk factors such as high blood pressure, obesity and stroke, he noted.
Dr. Paul Maccaro is an electrophysiologist at Huntington Hospital in Huntington, N.Y. He stressed that the studies couldn't prove that poor sleep caused atrial fibrillation, but the findings are intriguing.
"All of us have experienced a bad night's sleep, and suffered consequences the next day. We feel tired, sluggish and less productive," Maccaro said.
"Both of these presentations increase our understanding of the triggers of atrial fibrillation and provide new insight into potential strategies to reduce this arrhythmia," he said. "They also suggest new avenues of research that may shed light on the causality of atrial fibrillation."
In the meantime, Maccaro said, "I believe no one would argue with the advice to get a good night sleep."
Experts note that findings presented at medical meetings are typically considered preliminary until published in a peer-reviewed journal.
More information
The National Sleep Foundation has more about sleep and heart health.
Copyright © 2016 HealthDay. All rights reserved.