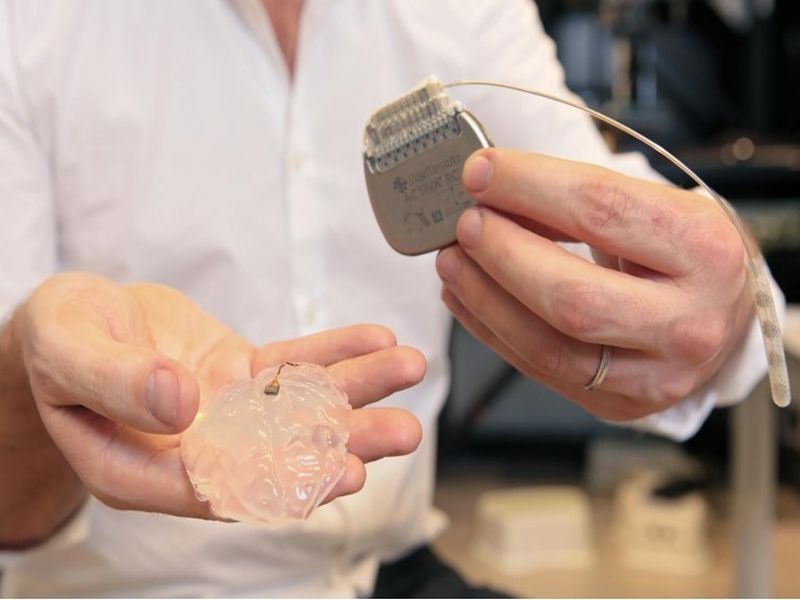 WEDNESDAY, Nov. 9, 2016 -- Using a wireless brain-spinal connection, scientists report they restored leg movement in paralyzed monkeys.
This is the first time this type of system -- called a neural prosthetic -- has restored walking movement directly to the legs of nonhuman primates (a pair of rhesus macaques), according to the researchers.
"The system we have developed uses signals recorded from the motor cortex of the brain to trigger coordinated electrical stimulation of nerves in the spine that are responsible for locomotion," said study co-lead author David Borton. He is an assistant professor of engineering at Brown University in Providence, R.I.
"With the system turned on, the animals in our study had nearly normal locomotion," he said in a university news release.
The research could lead to the development of similar systems for people with spinal cord injuries, the scientists added.
"There is evidence to suggest that a brain-controlled spinal stimulation system may enhance rehabilitation after a spinal cord injury," Borton said. "This is a step toward further testing that possibility."
However, there is still a long way to go. Research that looks promising in animals often doesn't work in humans.
"There are many challenges ahead and it may take several years before all the components of this intervention can be tested in people," said project leader Gregoire Courtine, a professor at Ecole Polytechnique Federale Lausanne in Switzerland.
He has started clinical trials in Switzerland to test the spine part of the system.
The report was published Nov. 9 in the journal Nature.
More information
The U.S. National Institute of Neurological Disorders and Stroke has more on spinal cord injuries.
Copyright © 2016 HealthDay. All rights reserved.