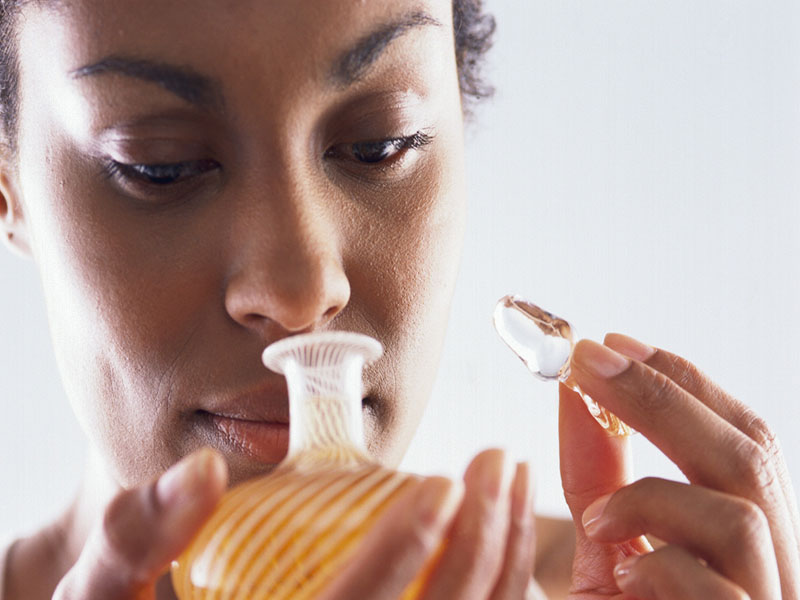 WEDNESDAY, Nov. 2, 2016 -- Lavender, lemon or lilac: Whatever the artificial aroma, more Americans are avoiding scented spaces and products, a new survey shows.
Fragranced products such as soaps, candles and air fresheners cause more than one-third of U.S. adults to suffer ill health effects, including headaches, dizziness and breathing difficulties, researchers said.
Surveying a nationally representative group of more than 1,100 Americans, the research team also found that more than 20 percent of people quickly leave a business place if they smell air fresheners or other scented products.
Led by Anne Steinemann, a professor of civil engineering at the University of Melbourne in Australia, the research is believed to be the first to examine many aspects of exposure to fragranced products and their effects in the United States.
"What I found was that half the reports of adverse health effects could be considered potentially disabling," Steinemann said. "That's astounding, since more than 99 percent of the population is exposed to these fragrances regularly.
"I call it secondhand scent," she added. "But unlike cigarette smoke, which is one distinct product, this is much more pervasive. Fragrances are everywhere, in hundreds of different products, so it's a huge problem that's just exploding."
Prior research found that common fragranced products -- even those labeled "green" or "organic" -- emit a range of hazardous air pollutants, the researchers behind the new study said.
Steinemann and her team surveyed more than 1,100 American adults online using a national random sample representative of age, gender and region.
Survey questions asked about the use and exposure to fragranced products, both by choice and from others' use, and health effects related to this exposure. Among other aspects, the survey also asked respondents about their preferences for fragrance-free environments and policies.
Nearly 35 percent of respondents reported health effects when exposed to fragranced products. The most common complaint was respiratory problems. But, the list also included migraine headaches; nasal congestion or sneezing; skin problems such as rashes; asthma attacks; and mental health problems such as difficulty thinking, concentrating or remembering.
About 20 percent reported health problems when exposed to air fresheners or deodorizers, while 24 percent reported such effects from being near someone wearing a fragranced product. More than 12 percent said they suffered ill effects from scented laundry products vented outdoors.
Meanwhile, about 15 percent said they lost workdays or a job due to fragranced product exposure, and more than half would prefer fragrance-free workplaces, health care facilities, hotels and airplanes.
But the apparent widespread disdain for scented products and environments hasn't seemed to stop industries from incorporating added scents into daily life, Steinemann said.
"I see a trend with scent branding and more apartments, hotels, airports and other places going toward fragrancing their air," she said. "However, as my study found, more people would prefer the opposite -- no fragranced air."
Dr. David Huston, chairman of allergy and immunology at Houston Methodist Hospital in Texas, said it's important to understand the distinction between fragrances causing an allergic reaction and causing an irritant effect.
"What I think is really captured here [in the new research] is the irritant effect of things in the environment," he said. But, he also noted that about 10 percent of Americans suffer from allergies that would be worsened by inhaled irritants such as fragrances.
Both Steinemann and Huston agreed that changing U.S. laws -- which currently don't mandate the disclosure of all ingredients contained in fragranced consumer products -- may be in order.
Nearly two-thirds of survey respondents said they weren't aware of this lack of disclosure and wouldn't continue to use a fragranced product if they knew it emitted potentially hazardous air pollutants.
"One of the many remarkable things about product labels is the absence of the requirement to completely list what's in there for consumer reading," said Huston, also a professor of medicine and microbial pathogenesis and immunology at Texas A&M College of Medicine. "So you kind of blindly work through it and rely on your nose to let you know, [but] that's a little bit late."
The study was published online in the journal Air Quality, Atmosphere & Health.
More information
The Invisible Disabilities Association offers more information on adverse reactions to fragrances.
Copyright © 2016 HealthDay. All rights reserved.