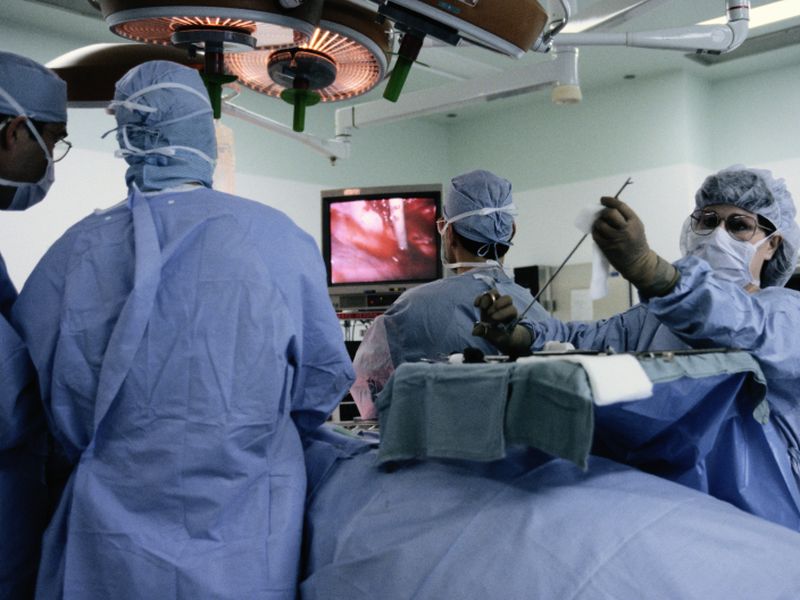 TUESDAY, Nov. 1, 2016 (HealthDay News) -- Even with repeated cleanings, it's virtually impossible to remove all contamination from robotic surgical instruments, a new study suggests.
"One of the top priorities for hospitals is to treat patients safely and with minimal risk of infection," said study author Yuhei Saito, an assistant professor at the University of Tokyo Hospital in Japan.
"Our results show that surgical instruments could be placing patients at risk due to current cleaning procedures. One way to address this issue is to establish new standards for cleaning surgical instruments, including multi-part robotic tools," Saito said in a news release from the Society for Healthcare Epidemiology of America.
Over the course of 21 months, the researchers assessed protein residue on 132 robotic and standard surgical instruments that were cleaned according to manufacturers' instructions.
The cleanings were 99.1 percent effective for standard instruments and 97.6 percent effective for robotic instruments, the investigators found.
The findings suggest that complete removal of surface contaminants from robotic surgical instruments in particular may not be possible with current cleaning procedures.
"By implementing new cleaning procedures using repeated measurements of the level of contamination on an instrument more than once, we could potentially save many patients from future infections," Saito concluded.
The study was published Oct. 31 in the journal Infection Control & Hospital Epidemiology.
More information
The U.S. Centers for Disease Control and Prevention has more on surgical site infections.
Copyright © 2016 HealthDay. All rights reserved.