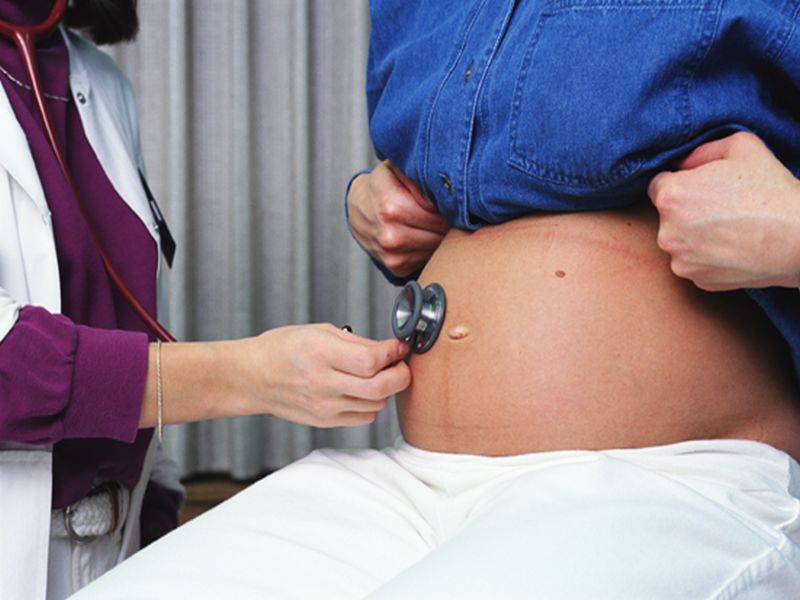 FRIDAY, Oct. 28, 2016 -- Women who undergo weight-loss surgery gain major benefits when it comes to pregnancy, a new study suggests.
Researchers found these women appear to be less likely to need a cesarean-section delivery and more likely to have a normal-sized baby.
"These findings are important because we were able to confirm that obese women who undergo bariatric [weight-loss] operations prior to conceiving do not have worse outcomes, compared with obese women who don't have these procedures," said senior study author Dr. Aliu Sanni. He is medical director of the department of metabolic and bariatric surgery at Eastside Medical Center in Snellville, Ga.
"We want to make sure that bariatric surgery performed before pregnancy will have benefits for these women, and that having a procedure won't harm the baby," he said in a news release from the American College of Surgeons.
It's well documented that obese women face more medical complications during pregnancy. But, the effects of weight-loss procedures on pregnancies haven't been clear, the study authors said.
"We know that the prevalence of obesity in women is increasing, so we wanted to know more about the impact of bariatric surgery on pregnancy, the mother and the baby," said study co-author Samantha Drew. She is a medical student at the Philadelphia School of Osteopathic Medicine in Suwanee, Ga.
For the study, the investigators combined statistics from five studies that examined pregnancy and delivery after weight-loss operations and compared the outcomes to those for obese women who did not get the surgery.
In total, the studies tracked more than 4,300 cesarean sections in almost 11,000 women after weight-loss procedures, and more than 133,500 C-sections in nearly 224,000 obese women.
The findings showed that 1 percent of those who had a weight-loss procedure before pregnancy underwent a C-section, compared to 38 percent of obese women who did not have the procedure.
The researchers also found that women who had weight-loss procedures were less likely to have abnormally large babies.
According to study co-author Brittanie Young, a medical student at the Philadelphia School of Osteopathic Medicine, "If the child is less at risk of being very large for its gestational age, the woman is less likely to have a C-section."
The findings were presented recently at the Clinical Congress of the American College of Surgeons, in Washington D.C. Research presented at meetings should be viewed as preliminary until published in a peer-reviewed journal.
More information
For more about weight-loss procedures and pregnancy, visit the American College of Obstetricians and Gynecologists.
Copyright © 2016 HealthDay. All rights reserved.