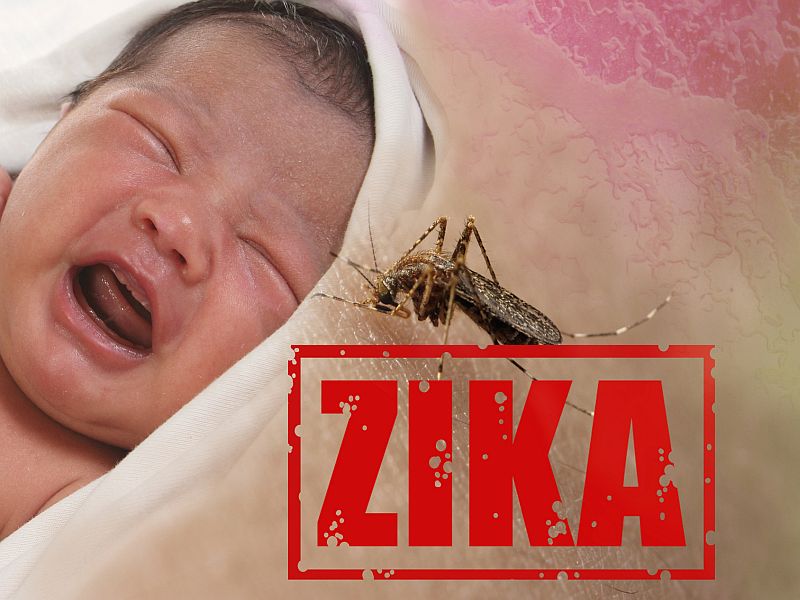 TUESDAY, Aug. 30, 2016 -- In yet another example of the damage that maternal Zika infection can inflict on a fetus during the early months of pregnancy, a new report suggests that close to 6 percent of these babies may also experience hearing loss.

The most common and devastating birth defect seen so far has been microcephaly, a condition where the head and brain are abnormally small. Vision problems and malformed joints have also been documented recently.

But researchers in Brazil wanted to track the prevalence of hearing loss among newborns with Zika-related microcephaly.

"Other congenital infections can cause hearing loss, which is diagnosed at birth or during later follow-up; however, few data exist regarding hearing loss associated with confirmed congenital Zika virus infection," the researchers said in their report.

In the analysis, Mariana Leal, of the Hospital Agamenon Magalhaes and the Federal University of Pernambuco in Brazil, and colleagues looked at 70 infants in Brazil who had been diagnosed with Zika-linked microcephaly. Subsequent hearing tests confirmed that almost 6 percent had hearing loss.

"Congenital infection with Zika virus should be considered a risk factor for hearing loss," the researchers concluded.

"Children with evidence of congenital Zika virus infection who have normal initial screening tests should receive regular follow-up, because onset of hearing loss associated with other congenital viral infections can be delayed and the loss can be progressive," the study authors added.

The findings were published Aug. 30 in the U.S. Centers for Disease Control and Prevention's Morbidity and Mortality Weekly Report.

Hearing loss isn't the only worrisome news to surface recently about Zika's effect on infants: A case study suggested the virus can live and cause damage in newborns for at least two months after birth.

That report, published online Aug. 24 in the New England Journal of Medicine, involved a baby boy born in January to a woman in Sao Paulo, Brazil. Zika is typically transmitted via mosquito bites, but sexual transmission can also occur.

The mother developed symptoms of Zika illness -- rash, fever, headache, swollen joints -- in week 26 of her pregnancy. The doctors suspect she got the infection through sexual contact with the baby's father, who had traveled recently to a Zika-endemic region.

The baby appeared normal and healthy at birth, with a typical head circumference, according to a team led by Danielle Oliveira of the University of Sao Paulo.

However, closer investigation of the newborn by MRI brain scans revealed troubling neurological abnormalities, the group said.

The baby also continued to show signs of Zika virus persisting in his blood, urine and saliva by day 54 after birth, and in his blood by day 67.

A follow-up blood test by the time the baby was almost 8 months old showed no trace of Zika, however.

But, at 6 months of age "he showed neuropsychomotor developmental delay," including muscle rigidity and spasticity, the study team said.

The biggest surprise was that the baby's problems "got worse over time" -- probably because the virus survived a full two months in the infant, the scientists said in a university news release.

That news came just a day after radiologists in Boston and Brazil published scans showing the wide range of birth defects that can occur in babies affected by the Zika virus.

"From an imaging standpoint, the abnormalities in the brain are very severe when compared to other congenital infections," report co-author Dr. Deborah Levine said in a news release from the journal Radiology, which published the findings Aug. 23.

In that study, the researchers examined medical scans and autopsy results from 17 fetuses and newborns in Brazil confirmed to have Zika infection and 28 fetuses and newborns suspected to have Zika infection.

And on Aug. 9, researchers in Brazil also reported on Zika's possible links to serious deformities of joints in the arms and legs of newborns, a condition called arthrogryposis.

Brazil is the country hit hardest by Zika, with thousands of cases of microcephaly reported so far.

However, the danger of mosquito-borne Zika infection for pregnant American women became more imminent this month, with two neighborhoods in the Miami area reporting cases of locally acquired infection. The CDC is now advising that pregnant women avoid traveling to these areas of Miami to reduce their risk of contracting Zika.

The CDC also is advising pregnant women not to travel to an area where active Zika transmission is ongoing, and to use insect repellent and wear long pants and long-sleeved shirts if they are in those areas. Partners of pregnant women are advised to use a condom to guard against sexual transmission during pregnancy.

The vast majority of Zika infections have occurred in Central and South America and the Caribbean.

More information

The U.S. Centers for Disease Control and Prevention provides more information on mosquito-borne diseases.

This Q & A will tell you what you need to know about Zika.

To see the CDC list of sites where Zika virus is active and may pose a threat to pregnant women, click here.

Copyright © 2016 HealthDay. All rights reserved.