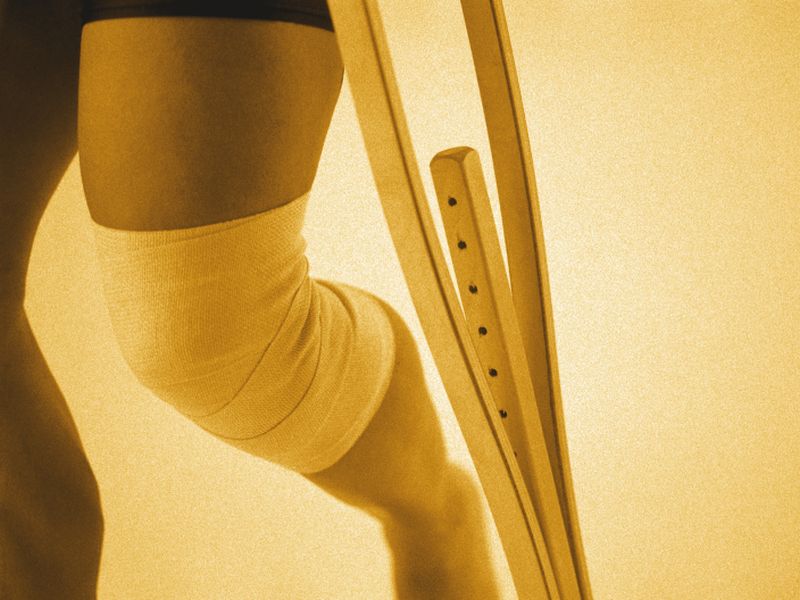 THURSDAY, Aug. 18, 2016 -- Minority patients in the United States are less likely to get knee replacement surgery, but more likely to have complications when they do, a new study finds.

Knee replacement can be used to treat patients who have severe pain, stiffness and reduced knee function, often due to arthritis or injury. More than 600,000 knee replacements are done in the United States each year.

"Even after adjusting for certain patient demographics, socioeconomic status, and health care system characteristics, significant racial disparities in [total knee replacement] utilization and outcomes exist," corresponding study author Yan Ma said. Ma is an associate professor of epidemiology and biostatistics at the Milken Institute School of Public Health at George Washington University in Washington, D.C.

Ma and his colleagues analyzed federal data on more than 547,000 total knee replacement surgeries done between 2001 and 2008 in eight states -- Arizona, Colorado, Florida, Iowa, New Jersey, North Carolina, Rhode Island and Wisconsin.

The largest ethnic groups of patients were whites (87 percent), blacks (nearly 6 percent) and Hispanics (4 percent). Asians and Native Americans each represented fewer than 1 percent of patients, and mixed-race patients, fewer than 2 percent.

The researchers found that minority patients were less likely to undergo the surgery in hospitals that do large numbers of knee replacements. They also found that black, Native American and mixed-race patients had significantly higher rates of complications and in-hospital deaths.

The study was published recently in the Journal of Bone and Joint Surgery.

"These findings create an opportunity for health care providers to consider differences in utilization and outcomes that may result directly from their referral patterns," Ma said in a journal news release.

More information

The U.S. National Institute of Arthritis and Musculoskeletal and Skin Diseases has more about joint replacement.

Copyright © 2016 HealthDay. All rights reserved.