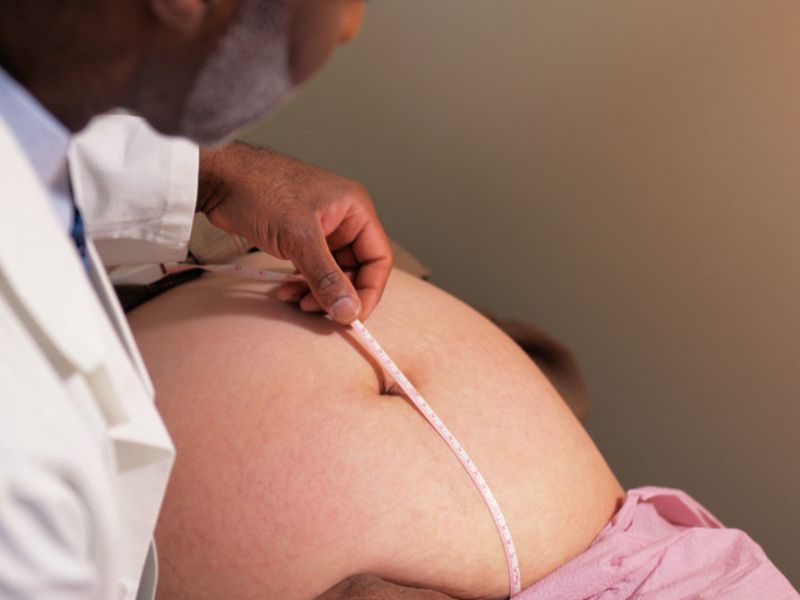 MONDAY, May 9, 2016 -- Pregnant women who drink artificially sweetened drinks every day may be more likely to give birth to heavier babies who are then more likely to become overweight children, researchers report.

"Infants born to women who regularly consumed one or more artificially sweetened beverages during pregnancy were twice as likely to be overweight by 1 year of age," said study author Meghan Azad, a research scientist at the University of Manitoba in Winnipeg, Canada.

By her definition, an overweight baby weighs more than 97 percent of other babies of the same height and weight.

This is the first study to investigate the potential effect of consuming artificial sweeteners during pregnancy and infant weight gain, Azad said. Interestingly, the researchers did not find any connection between drinking sugar-sweetened drinks and infant weight.

And the effects were not explained by maternal weight, diet, total calories consumed or other obesity risk factors, she added.

Although the study didn't prove that artificially sweetened drinks cause infant weight gain, "caution is warranted," Azad said.

"Given the current epidemic of childhood obesity and widespread use of artificial sweeteners, further research is warranted to confirm our findings and investigate the underlying biological mechanisms. Ultimately, this research could help improve dietary recommendations for pregnant women," Azad said.

For the study, Azad and her colleagues collected data on more than 3,000 mothers and their babies. The women were asked what drinks they consumed during pregnancy. Nearly 30 percent said they drank artificially sweetened beverages, including 5 percent who reported drinking them on a daily basis.

The consumption of artificially sweetened drinks was determined by how often women drank soda or iced tea containing artificial sweeteners or added sweeteners to coffee or tea, Azad explained. The researchers could not determine which artificial sweeteners were consumed in each case.

The study findings were published online May 9 in the journal JAMA Pediatrics.

One health expert had a theory on the potential link.

"Limited research has suggested that artificial sweeteners may degrade the body's innate mechanisms for sensing caloric intake and responding with feelings of fullness," said Mark Pereira, an associate professor of epidemiology and community health at the University of Minnesota in Minneapolis.

However, it may not be that artificially sweetened beverages cause these effects on the fetus and young child. It could instead be the physical and biological characteristics of the women who choose to consume these beverages frequently, he said.

"A couple of other studies have also raised concern about the possible negative impacts of maternal consumption of artificially sweetened beverages on the fetus and offspring," said Pereira, who co-authored a journal editorial accompanying the study.

"Since we do not yet really understand if these are real causal effects, women should refrain from consuming artificial sweeteners during pregnancy," he added.

The Calorie Control Council, which represents the low-calorie food and beverage industry, stood by the safety of artificial sweeteners.

"Before a low-calorie sweetener may be used in foods or beverages, it must be determined by relevant regulatory bodies to be safe for all populations, including special groups such as the elderly, children, and pregnant and nursing women," Robert Rankin, president of the council, said in a statement.

"These safety assessments include an evaluation of possible effects of low-calorie sweeteners during pregnancy and [they] continue to show that these sweeteners are safe for pregnant women and their children," Rankin said.

Not only that, he added, but "low-calorie sweeteners can help pregnant women avoid excess calories... Excess weight gain during pregnancy can be harmful to both the mother and developing baby."

More information

Visit the U.S. Department of Health and Human Services for more on healthy eating while pregnant.

Copyright © 2016 HealthDay. All rights reserved.