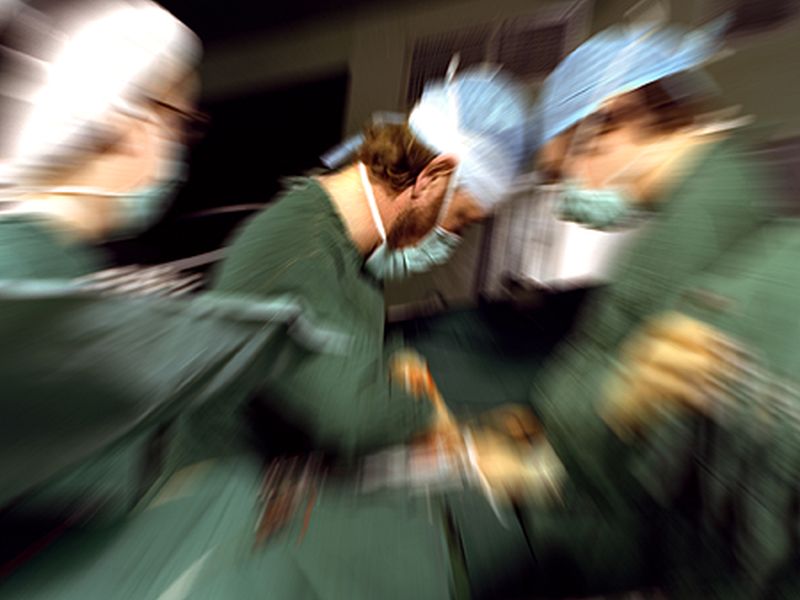 TUESDAY, March 1, 2016 -- The number of surgeries worldwide increased over the last decade, but only about one-third are performed in poor countries, a new study reports.

"Clearly, there are huge disparities in the provision of surgery around the world, and this points to an unmet need for surgical and anesthetic care in many countries," said study author Dr. Thomas Weiser. He is an assistant professor of surgery of Stanford University Medical Center in Palo Alto, Calif.

Globally, the number of operations rose 38 percent between 2004 and 2012 -- reaching nearly 313 million procedures in 2012, according to the study published Monday in the Bulletin of the World Health Organization.

But in 2012, only 30 percent of surgeries occurred in the 104 nations with healthcare spending of less than $400 per person a year (U.S. dollars). Those countries have 5 billion people, or 71 percent of the world's population, according to background notes in a journal news release.

"Surgical care can be lifesaving and also helps prevent long-term disability due to injuries, infections, cancers and maternal conditions," Weiser said in the news release.

"In addition to the disparities in access, the safety of surgical care is of utmost concern, in light of the huge and growing volume of operations being performed annually around the world," Weiser said.

The study also raises questions about whether countries are providing the most essential operations, said Dr. Walter Johnson, coordinator of the World Health Organization's Emergency and Essential Surgical Care Program.

For example, Caesarean section deliveries accounted for about 30 percent of all surgeries in poor nations, and less than 3 percent of surgeries in 44 rich countries, he said.

"The study findings suggest that while countries may be providing more Caesarean sections per capita than a decade ago, other emergency and lifesaving surgical care is simply not available for the majority of people in need in low- and middle-income countries," Johnson said.

More information

The U.S. Agency for Healthcare Research and Quality lists the most common operating room procedures in the United States.

Copyright © 2016 HealthDay. All rights reserved.