A group of Florida-based fishermen were shooting video of their catches off the coast of the Dominican Republic when a
350-pound blue marlin hurled itself into their boat
.
The men said they had hoped to release the marlin back into the water but it died from "self-sustained" injuries.
Instead, a local fisherman got to keep the catch.
Here's a GIF of the surprise jump, courtesy of Bleacher Report: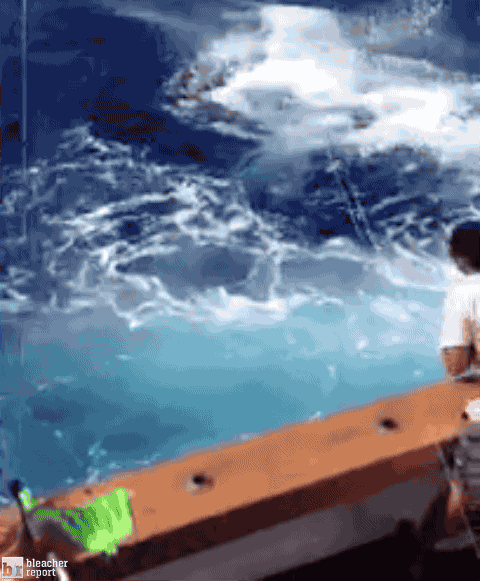 Related UPI Stories
© 2013 United Press International, Inc. All Rights Reserved. Any reproduction, republication, redistribution and/or modification of any UPI content is expressly prohibited without UPI's prior written consent.